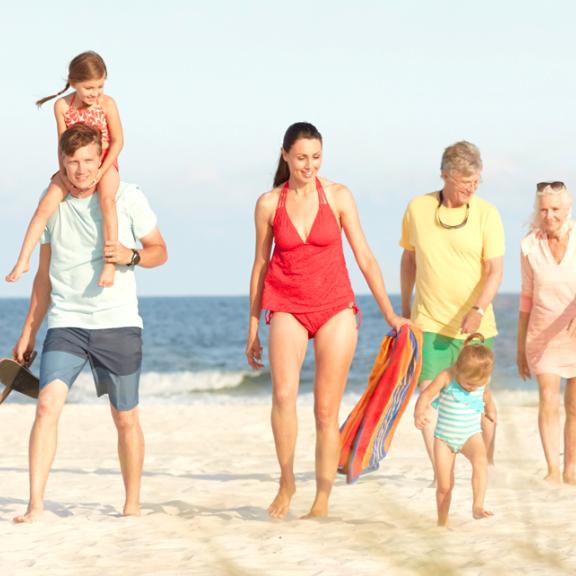 5 Best Vacation Ideas for Trips with Kids Under 5
Traveling with children isn't always easy, but it can certainly be memorable and fun.
May 12, 2021
3.) Pick kid-friendly lodging.
You'll be glad you did. When considering your Gulf Shores beach house or Orange Beach condo, inquire about amenities such as pools, kiddie pools, playgrounds, arcades, etc.
4.) Check restaurant and attraction websites prior to your visit.
Few things are more disappointing than arriving at your favorite restaurant or an attraction the kids have had their hopes set on, only to find it closed. When traveling during shoulder seasons, it's wise to ensure your favorite spots will be open prior to pulling in the parking lot.
The welcome centers are great spots for the kids to stretch their legs and use the restroom after a long car ride. Browse the rack cards for attractions you may be interested in and be sure to ask staff about beach events, restaurants and activities.
Lastly, just stay positive. Don't take yourself too seriously. After all, when you're at the beach it's always better to go with the flow.
Bonus! Check out these 10 things to do with a toddler at the beach.