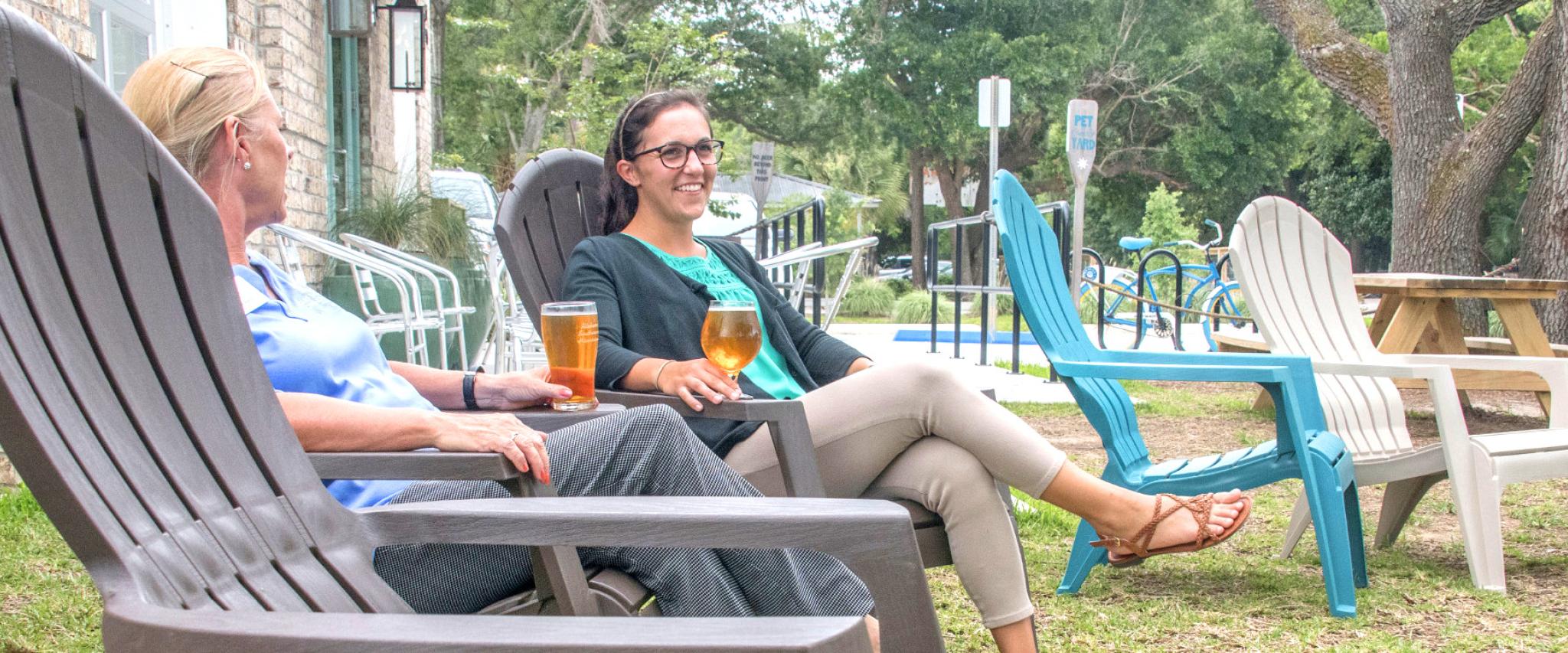 5 Hot Spots for Live Music at the Beach
When you're ready to tap your toes or get your groove on, where do you go in Gulf Shores and Orange Beach?
December 15, 2020
Alabama's beach scene is filled with talented bands, singers and songwriters who come from near and far to entertain those in looking for great music. From high-energy bands to acoustic solo artists, you'll find it all at these Alabama beach hot spots.
From iconic roadside bar to the home of the world-famous Interstate Mullet Toss and Gulf Coast's Greatest Beach Party, the Flora-Bama Lounge hosts fabulous entertainers year-round. From country, rock and dance to laid-back beach music, you'll find it all at this unique establishment named for its location splitting the Florida-Alabama state line.
As home to the annual Hangout Music Festival where some 40,000 music lovers come to hear their favorite performers, the outdoor stage at The Hangout restaurant is a hopping place to be! Check their calendar often for the latest live music schedule to go along with great local seafood.
Owned by Lucy Buffett (sister to Jimmy Buffett), LuLu's is known far and wide for its nightly lineup of musical entertainment. Jimmy has even been known to pop in and perform an impromptu concert now and then. Guests at LuLu's always enjoy great food, live music and fun times!
Sure, you can pull up a chair to listen to great local and regional artists at Tacky Jacks, but you can also take the stage yourself! When the karaoke bug bites, scratch the itch at Tacky Jacks in Gulf Shores. It's also customary to leave your mark via a colorful piece of duct tape. Ask your server for some tape and a sharpie so everyone will know you've been there!
Big Beach Brewing Company is Gulf Shores' only craft brewery. The atmosphere is laid back and you can feel yourself relaxing from the moment you walk in. Combine a totally chill atmosphere with a pint of cold, craft beer, good friends and the fun of live music, and you've got the perfect night.