Off-the-Beach Travel Guide of Alabama's Beaches
What do you do when you vacation at the beach?
April 6, 2018
That may sound like a silly question, because the answer is typically "Hang out at the beach, of course!" But if you're taking a big family on a beach vacation, not everyone may want to keep their toes in the sand all day long!
For those needing a little break from soaking in those beautiful rays from the sun, there are other activities to add to the vacation agenda.
1.) Nature Trails
Gulf Shores has a variety of nature trails for outdoor fun away from the waves and sand. The Bon Secour National Wildlife Refuge and the Hugh S. Branyon Backcountry Trail – with more than 27 miles of paved trails – are just two options. The Backcountry Trail system is perfect for biking, too!
2.) Swift-Coles Historic Home in nearby Bon Secour, AL
Step back in time. Take a guided tour through this historic home located under a 120-year-old Southern live oak tree. Built circa 1882 as home to Charles and Susan Swift and their 11 children, the home is listed on the National Register of Historic Places.
3.) OWA Amusement Park
This newly built amusement park is located in Foley, about 15 minutes north of Gulf Shores. With 21 rides plus shopping and dining, this spot is a perfect location for everyone during a non-beach vacation day! Get ready for thrill rides and great food when you spend the day at OWA.
4.) Alligator Alley
Did you know that alligators can go as long as 18 months without food? Learn this fact and more when you make a quick stop by this very cool alligator farm in nearby Summerdale, AL. Call ahead to find out when feeding time is. It's a sight you don't want to miss!
5.) The Hot Shop
If art makes you happy, you have to swing into The Hot Shop at the Coastal Arts Center in Orange Beach to watch the talented artists hard at work! And if you have some extra time, be sure to make a reservation for a "Make Your Own Glass" class!
6.) Clara's Loom and Textile Center
If you love handmade scarves, shawls or cord necklaces, you will definitely want to add Clara's Loom to your itinerary. You can even schedule your own weaving class! This quaint little shop has a lively owner who is sure to entertain the textile lover in your family.
7.) Lemur Experience at the Alabama Gulf Coast Zoo
This is a must-do on your next beach trip! Be sure to take the entire family. It was definitely one of the most unique activities from our last beach vacation. The photos are priceless! Those lemurs are funny little characters.
Some other popular non-beachy things to do at the beach include touring Historic Fort Morgan and gliding along the Hummingbird Zipline at The Wharf.
As you can see, there is a wide array of activities for you in Gulf Shores and Orange Beach besides hanging by the water, proving that a beach vacation REALLY IS perfect for everyone!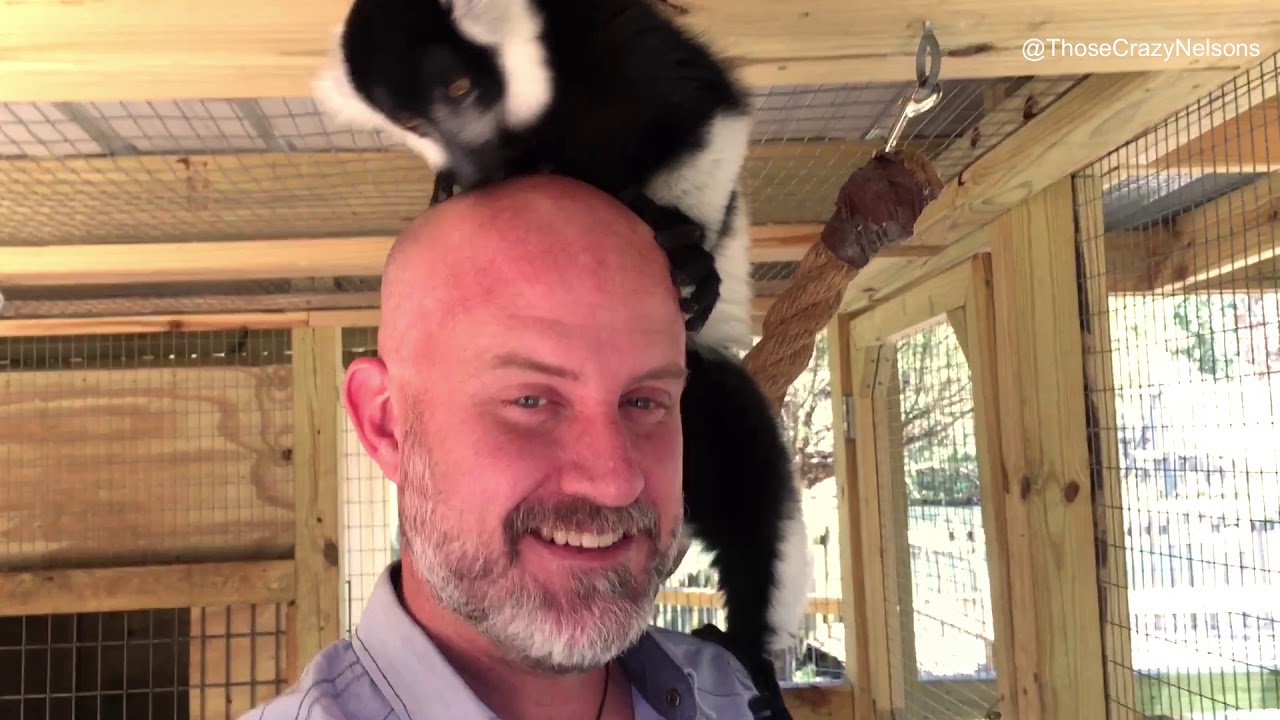 When Lemurs Fall In Love
Follow ThoseCrazyNelsons as they create itineraries for the best family trips! Here, in Gulf Shores, Alabama, ThoseCrazyNelsons make a stop at the Alabama Gulf Coast Zoo for a lemur encounter. They discovered what happens at the AL Gulf Coast Zoo stays there.