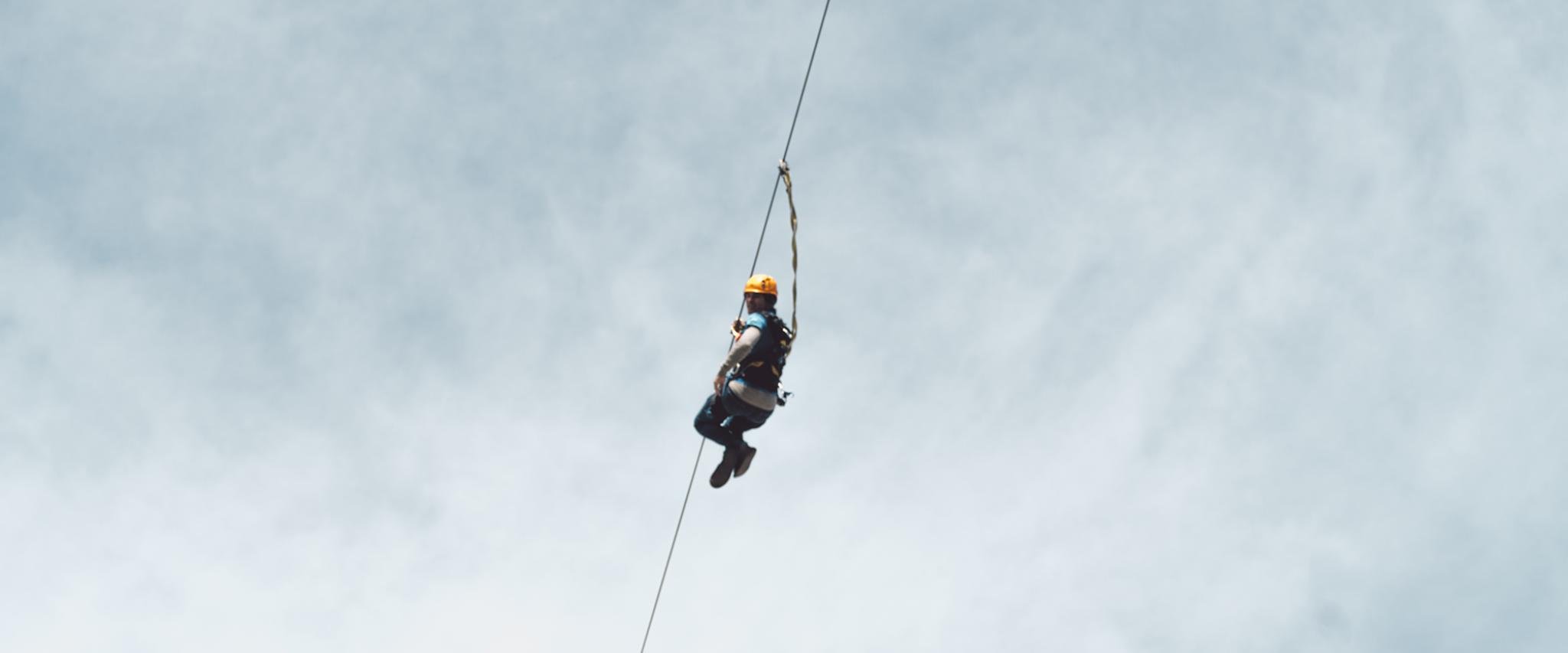 3 Ways to tour Gulf Shores and Orange Beach from the air
At your next Gulf Shores and Orange Beach meeting, experience the beaches in a whole new way by flying up high into the air!
June 5, 2019
For a fun experience while learning something, too, try the Hummingbird Zipline Course at The Wharf. Alabama's largest zipline course will send you flying for more than 6,000 feet as it reaches heights up to 115 feet off the ground. You will see and learn about the coastal wetlands during this two-hour guided tour. Bring the whole family along for an adrenaline-pumping afternoon of discovery!
If you enjoy basking in the sun and want breathtaking beach views, give parasailing a try. On this adventure, you will experience the incredible Alabama Gulf Coast while soaring above the beautiful Gulf of Mexico. The scenery along the beaches will be amazing, but don't forget to look down at the water to catch sight of some of the local marine life below! Most companies offer single, double or triple rides.
If flying your own aircraft over the surf and sand sounds more your style, then BeachFlight Aviation is the ticket for you! Unlike a typical tour flight, you will not be in a standard airplane; you will be in a gyroplane, which provides a uniquely stable flying experience as they are not affected by wind and turbulence like conventional airplanes. During the 20-minute, 40-minute or 60-minute flights, you get an opportunity to fly the aircraft with the help of an FAA-certified flight instructor.
Since touring the beautiful Alabama beaches is on your bucket list, gain a unique coastal perspective by participating in one, two or all three of these exciting adventures!