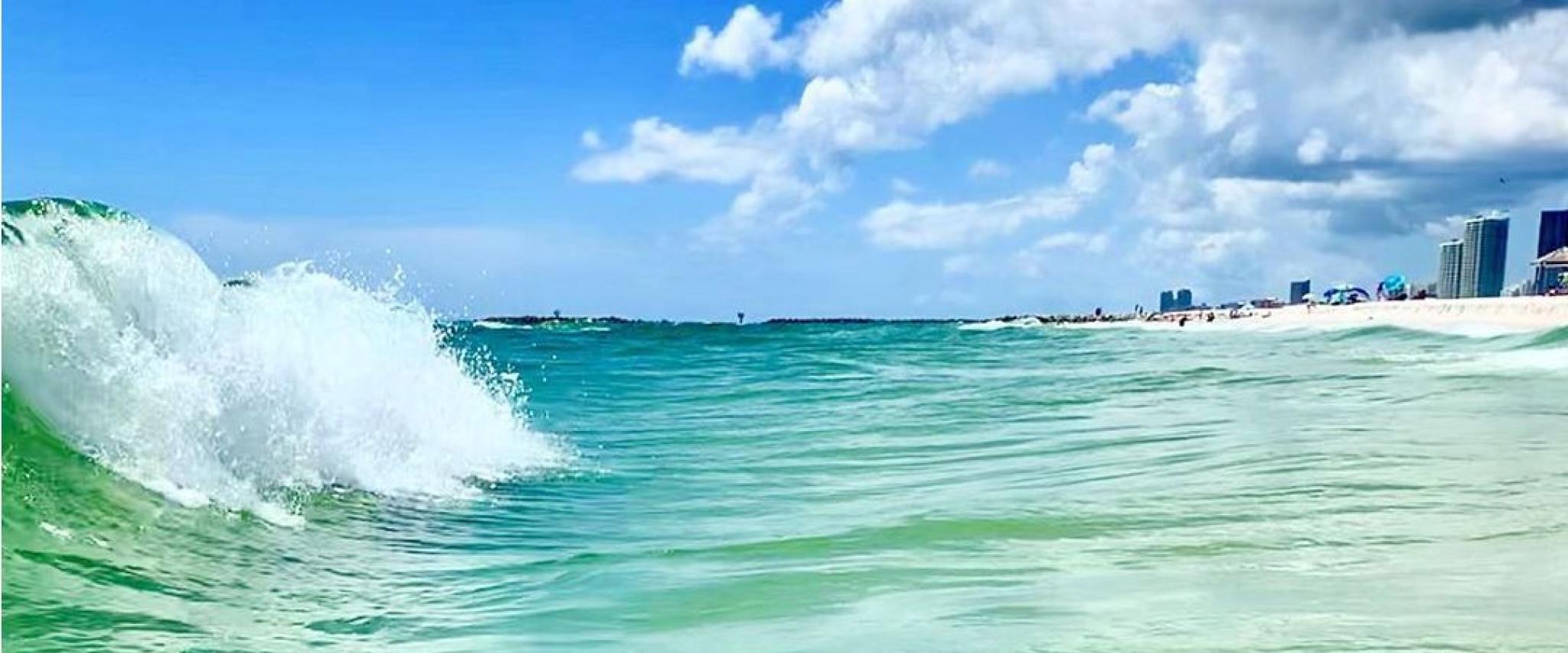 5 Seriously Cool Road Trip Finds Along Alabama's Beaches
I started visiting Gulf Shores as a kid back in the 1980s when our entire family would venture down from Missouri for a week of camping, building sandcastles, and dining on fresh seafood.
November 6, 2019
As an adult, I still enjoy spending time along Alabama's beautiful beaches and exploring the greater region to find what's new and rediscover things I'd forgotten. 
As a travel journalist, I see a lot of state parks and have stayed in more lodges than I care to think about.  The Lodge at Gulf State Park is without a doubt one of the most beautiful and thoughtfully designed facilities in the entire country.  But, even more impressive is the food at Perch, the upscale (yet down to earth) restaurant that's part of several dining options within The Lodge. And, the sunset views atop the deck looking over the beach are the cherry on top of the cake. 
At the other end of the beach, near Alabama's state line, is the world-famous Flora-Bama Lounge and Oyster Bar.  Of course, the bar itself is no secret, it's been around since 1964. But, you may not know that each Sunday morning, the Flora-Bama has its own church service - and it's a hoot!  The place is packed with nice people from all around the country and the speakers and musicians make it a worthwhile experience.  Did I mention the bar is open, too? 
If you'd like to squeeze in a history lesson between your game of beach volleyball and sun tanning - take a short ride down to Fort Morgan.  The historic fort was built starting in 1819 and played a role in several major conflicts, most notably "The Battle of Mobile Bay" in 1864.  The site also offers picnic areas, boat access, and guided tours. 
If adventure is your thing and you'd like to have a unique look at the beaches, you should consider getting a view from the back seat of a gyrocopter - up in the air! Yes, it looks incredibly frightening to some people, but the reality is they're actually safer than airplanes in many respects. I was stunned at how smooth the ride was and even more so when landing.  It's a piece of cake!  Beach Flight Aviation will give you the experience of a lifetime with a birds-eye view of Alabama's beautiful shoreline.  
And finally - chances are at some point, you'll want to explore away from the beach, even for just a short break.  Thankfully the surrounding area provides plenty of opportunities to get away and enjoy nature, with a bit of peace and quiet.  One of my favorite spots is the Bon Secour National Wildlife Refuge. Bon Secour, which is French for "safe harbor," offers visitors a place to watch birds, take photographs of wildlife and easy to navigate walking trails.  If you plan ahead, there are also local guides that offer kayak tours to explore even more! Also, be sure to book a place to stay for your visit!