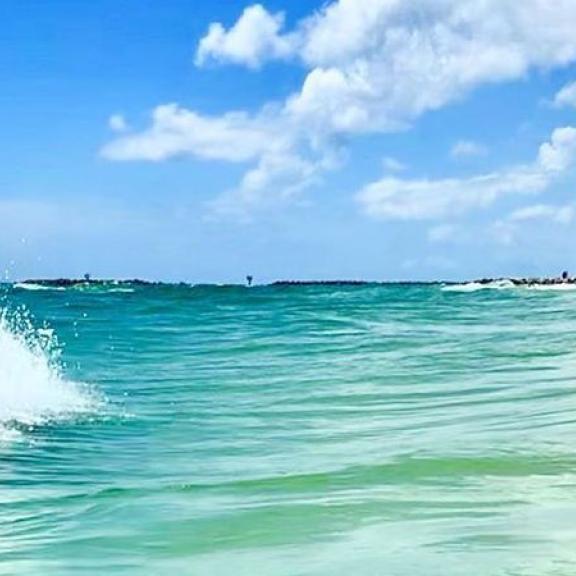 5 Seriously Cool Road Trip Finds Along Alabama's Beaches
I started visiting Gulf Shores as a kid back in the 1980s when our entire family would venture down from Missouri for a week of camping, building sandcastles, and dining on fresh seafood.
April 9, 2020
As an adult, I still enjoy spending time along Alabama's beautiful beaches and exploring the greater region to find what's new and rediscover things I'd forgotten. 
If adventure is your thing and you'd like to have a unique look at the beaches, you should consider getting a view from the back seat of a gyrocopter - up in the air! Yes, it looks incredibly frightening to some people, but the reality is they're actually safer than airplanes in many respects. I was stunned at how smooth the ride was and even more so when landing.  It's a piece of cake!  Beach Flight Aviation will give you the experience of a lifetime with a birds-eye view of Alabama's beautiful shoreline.  
And finally - chances are at some point, you'll want to explore away from the beach, even for just a short break.  Thankfully the surrounding area provides plenty of opportunities to get away and enjoy nature, with a bit of peace and quiet.  One of my favorite spots is the Bon Secour National Wildlife Refuge. Bon Secour, which is French for "safe harbor," offers visitors a place to watch birds, take photographs of wildlife and easy to navigate walking trails.  If you plan ahead, there are also local guides that offer kayak tours to explore even more! Also, be sure to book a place to stay for your visit!