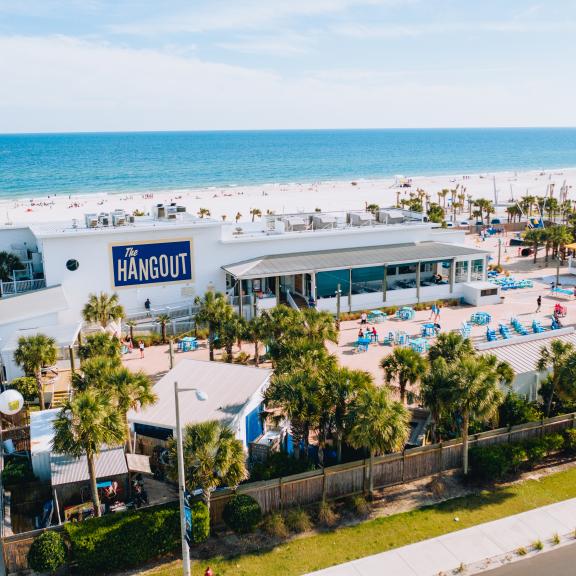 Your Guide to Allergy-Friendly Travel in Gulf Shores and Orange Beach
July 14, 2021
A beachfront vacation means a break from the everyday stress of life - unless you live with food allergies. Eating out can be a challenge for those with food-based allergies, especially if you're enjoying a new area. You can bring your own snacks and only eat at large chain restaurants, but what if you want to stay safe and sample some unique coastal cuisine? 
You visit the Alabama Gulf Coast! Gulf Shores and Orange Beach offers premium restaurants that work hard to be allergy aware. Whether you have an allergy to seafood, peanuts, dairy, wheat, or just bad food, you'll find a variety of options that provide a safe and spectacular dining experience. 
 
Our 5 Favorite Allergy-Friendly Restaurants in Gulf Shores & Orange Beach:
Enjoy an elegant dining experience without worrying about an allergy attack. Big Fish Restaurant & Bar offers impeccable cuisine in a polished atmosphere and includes special menus for food allergies and gluten intolerance. 
One of Gulf Shores' most popular restaurants for family fun is also friendly for those with food allergies. Their menu is clearly marked with gluten-free options and they have many items that are free of peanuts, eggs, dairy, and other common allergens.
7 Tips for Allergy-Friendly Travel along Alabama's Gulf Coast
5. Check on cross-contamination
Make sure the restaurant has a process in place to avoid accidental contact while preparing your food, such as a separate kitchen or designated cookware. 
6. Don't dine at peak times
If possible, try to eat during slower periods of the day to give the chef and staff plenty of time to accommodate your allergies.
7. Be prepared
Accidents happen despite the best intentions. If you have a severe food allergy, always bring your EpiPen and any other medications you need to treat accidental exposure.