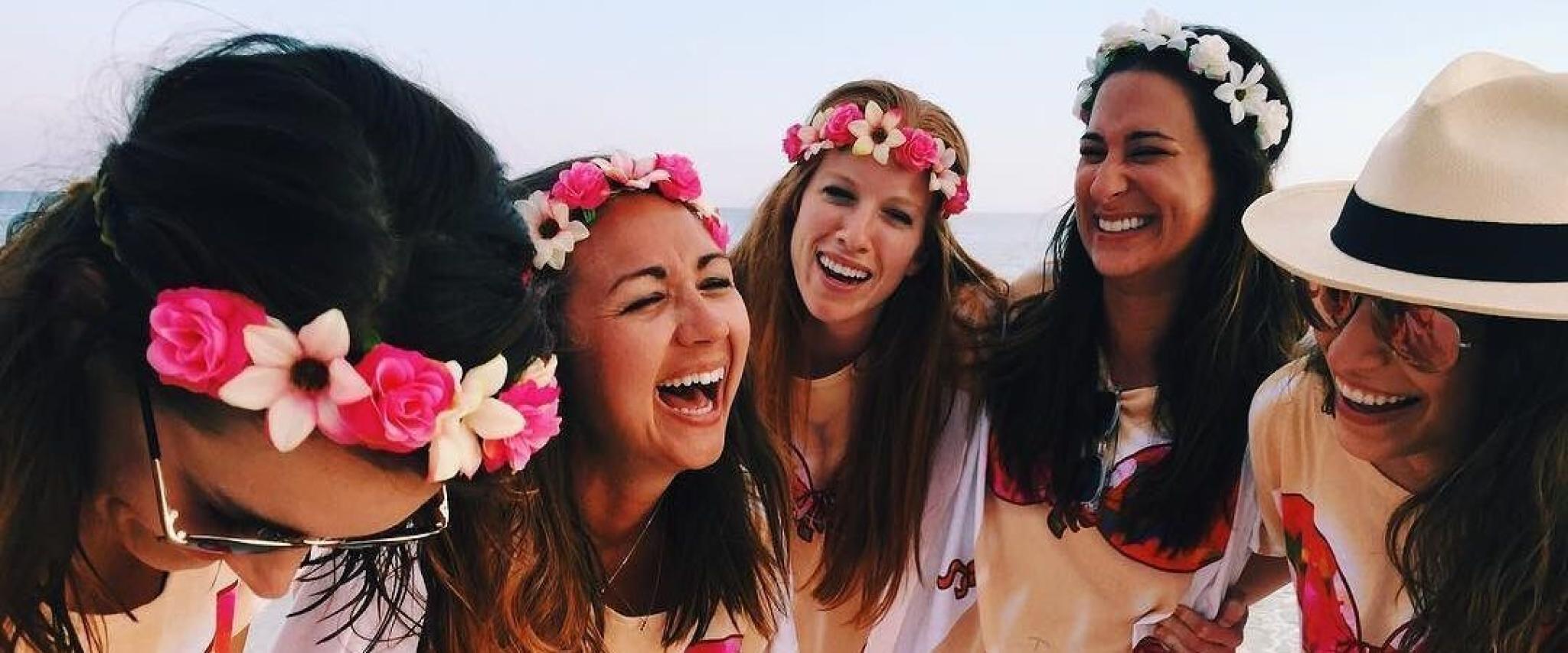 Bachelorette Bash at the Beach
You did it! You have found someone to spend the rest of your life with and now all the planning starts.
October 23, 2019
Cakes, decorations, venue, dresses… the list is endless and incredibly stressful. However, there is one experience where the sole purpose is to relax and unwind before the big day – the bachelorette party. For many, that is defined by the last, single outing or the "fling before the ring." Regardless of how you label it, it will always be when those that are close to you gather to celebrate your happiness. But, the million-dollar question that frequently arises – where should this be celebrated?
Gulf Shores and Orange Beach is not only the ultimate destination for married couples and families, it is also the perfect location to host a bachelorette party. Delicious seafood and some of the best beaches anywhere in the world call brides from far and near for a bachelorette bash on the beach.
Upon arrival in Gulf Shores and Orange Beach, there is no better way to start the celebrations than by sampling a bushwacker or two at Flora-Bama Lounge and Oyster Bar. Spend the first night with your girlfriends reminiscing and indulging in a local favorite while devouring some of the best oysters in Gulf Shores and Orange Beach.
What's the first thing that a group of girls is going to want to experience? That's right – retail therapy! The Wharf in Orange Beach has everything from boutique stores to restaurants. For those who need a little caffeine to start the day, grab coffee at The Southern Grind Coffee House. If you're looking to find a bargain or two, head to nearby Foley to the Tanger Outlet Center. From Kate Spade to a tasting at Harry and David, there is something for everyone.
After a morning out shopping, it's time for relaxation and what better way to do this than a massage. Back and neck? Deep Tissue? Don't worry, Gulf Shores and Orange Beach is home to several awesome spots offering everything you need to soothe all that stress of planning a major life event.
Who is ready for a little beach time? Visiting Gulf Shores and Orange Beach wouldn't be the same without experiencing the stretch of 32 miles of pristine white beaches. Bring a cooler of bottled water, grab your sunglasses and I promise you will never want to move, that is unless you choose to take a swim in the Gulf. You'll be living your best salt life.
Gulf Shores and Orange Beach is a haven for cuisine with so many award-winning restaurants to choose from. The difficult decision is figuring out where to eat. If you love seafood as much as we do, Cobalt is an excellent choice. If you want something that takes you back in time, try Sunliner Diner for the ultimate 1950s themed experience.
Shopping, enjoying a massage, relaxing on the beach, eating and drinking your way around the Gulf with the most amazing people often leads to reminiscing about life and the future. Finding the perfect location to enjoy all of this is never an easy task, but Gulf Shores and Orange Beach really does check all the boxes. I couldn't think of a better way to experience someone's happiness than having a "bachelorette bash on the beach" to celebrate the union of two people.
Make sure to find a place to stay while you celebrate!