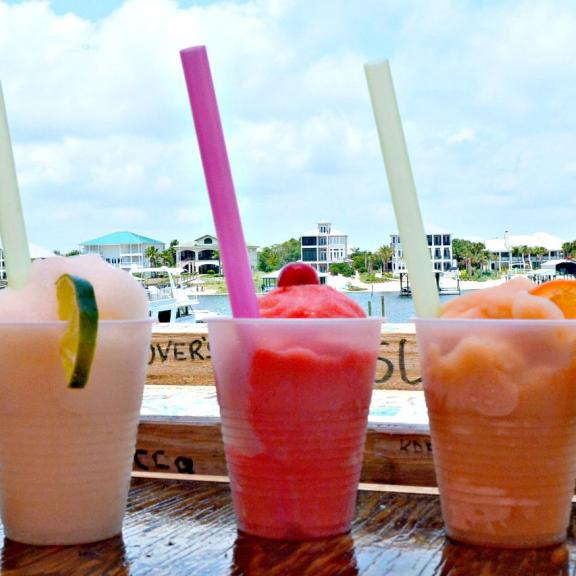 Beaches & Beverages: Four Ways to Keep on Summering with a Memorable Cold One in Hand
The vacationers of the world have plenty of ways to unwind in Gulf Shores and Orange Beach.
July 30, 2020
It's no secret that plenty of us like to have that icy cocktail in hand to go with our favorite beach activity. They also go great when there's little activity going on because that unforgettable sunset only requires a comfortable chair or towel in the sand.
Gulf Shores and Orange Beach will have you more than covered when it comes to swirling a wine glass, cracking open a can of local craft beer, shuffling ice cubes with your straw, or adding a new complementary cup to your collection from a local establishment.
Raise it up wherever you are (just remember…no glass is allowed on the beach)!