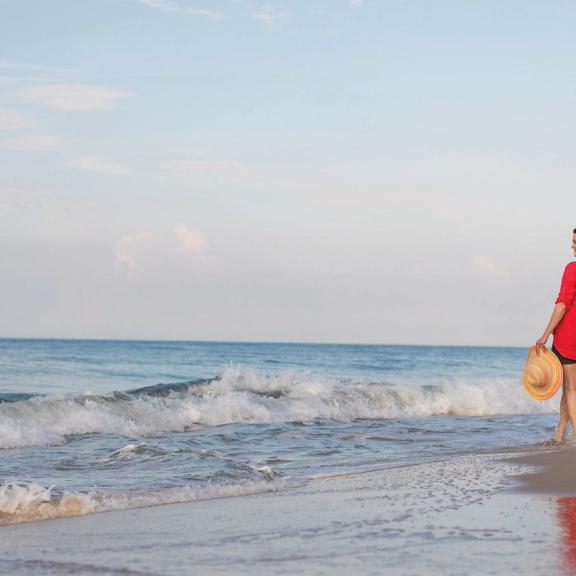 Babymoon Bliss in Gulf Shores and Orange Beach
You're expecting! Congratulations are in order - and so is a relaxing beachfront babymoon. 
These mommy-centric vacations have grown in popularity in recent years as more expectant mothers realized the therapeutic benefits of a pre-baby getaway. Gulf Shores and Orange Beach combine everything you need for a blissful babymoon bash - miles of secluded beaches, easy access to restaurants and attractions, and plenty of first-class amenities. 
We know the pregnancy brain fog is real. That's why we're helping you plan the ultimate babymoon in Gulf Shores and Orange Beach. If you're coming to enjoy some pre-baby bliss, add these babymoon activities to your itinerary for a comfortable and relaxing trip. 
Five Reasons for a Babymoon on Alabama's Beaches
Enjoy some solo shopping
Shopping may become more challenging with a little one in tow. Enjoy strolling the aisles stress-free as you search for baby gear, maternity clothes, household items, or anything else on your to-buy list. The Tanger Outlet offers a large selection of top brands, or head to The Wharf to browse charming boutiques for one-of-a-kind coastal finds.
Take a nature walk 
If being in nature helps you reach relaxation, a leisurely stroll down a scenic nature trail is a great way to clear your mind and burn off baby's extra breakfast donut. The Hugh S. Branyon Backcountry Trail offers more than 28 miles of paved exploration perfect for wildlife watching, nature photography, and more.