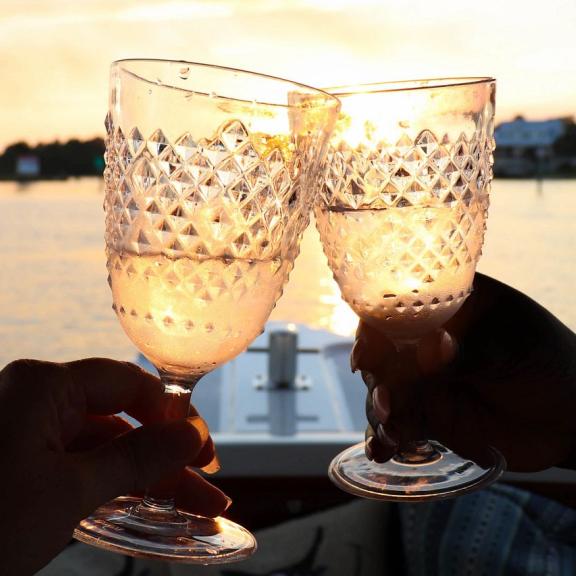 Tales of an Empty Nester's Beach Vacation
Thousands of families make an annual summer trek to Gulf Shores and Orange Beach for that coveted sand-and-surf vacation.
Most are much like we were for years with a Suburban packed to the hilt with suitcases, noodles, pails and shovels, nets, beach towels, groceries and, if there was any room left over, grandma. And, while those memories are amazing, I have a secret to share. When the kids all fly the coop, you are free to move about the country as you wish! 
Just two empty-nesters headed to the land of glory, I'll never forget the first time we threw a couple of suitcases in the trunk of a sedan and headed south to paradise. No calling ahead to see if there was a kiddie pool or checking to see what was on the kid's menu at restaurants we were looking forward to, just two gypsy bandits headed down the highway in search of things to do in Gulf Shores and Orange Beach without kids in tow. 
Following that first taste of newfound freedom, we vowed to become experts at unplanned, spur-of-the-moment beach trips to Alabama's gorgeous coastal communities. 
Our Favorite Things to Do As Empty Nesters
Slow starts. Let's just be honest. With a condo full of young children, breakfast was always too early (and usually came from a box), and quickly followed by everyone begging for the beach. Now, we enjoy slow starts with coffee in the room and visits to some of the wonderful breakfast nooks that we love. The Ruby Slipper Café has a real New Orleans flair and The Southern Grind at The Wharf is a cute coffee shop with pastries, waffles or breakfast sandwiches to go along with your cup of Joe. Real food, pleasant surroundings and at our leisure…so fun!
Dine late and enjoy the music. Empty nesters can dine as they please. We love going late when the crowds start slowing and there is live music playing. Good options to find this atmosphere include LuLu's, The Hangout and Live Bait. 
It's so important to carve out special time for yourselves and rediscover who you are as a couple once the children are all out of the house. Gulf Shores and Orange Beach is the perfect place to do that with quiet strolls, endless sunsets and amenities at every turn. 
Check out specials in Gulf Shores and Orange Beach from lodging to restaurants and even attractions, and start planning your Gulf Coast getaway today.