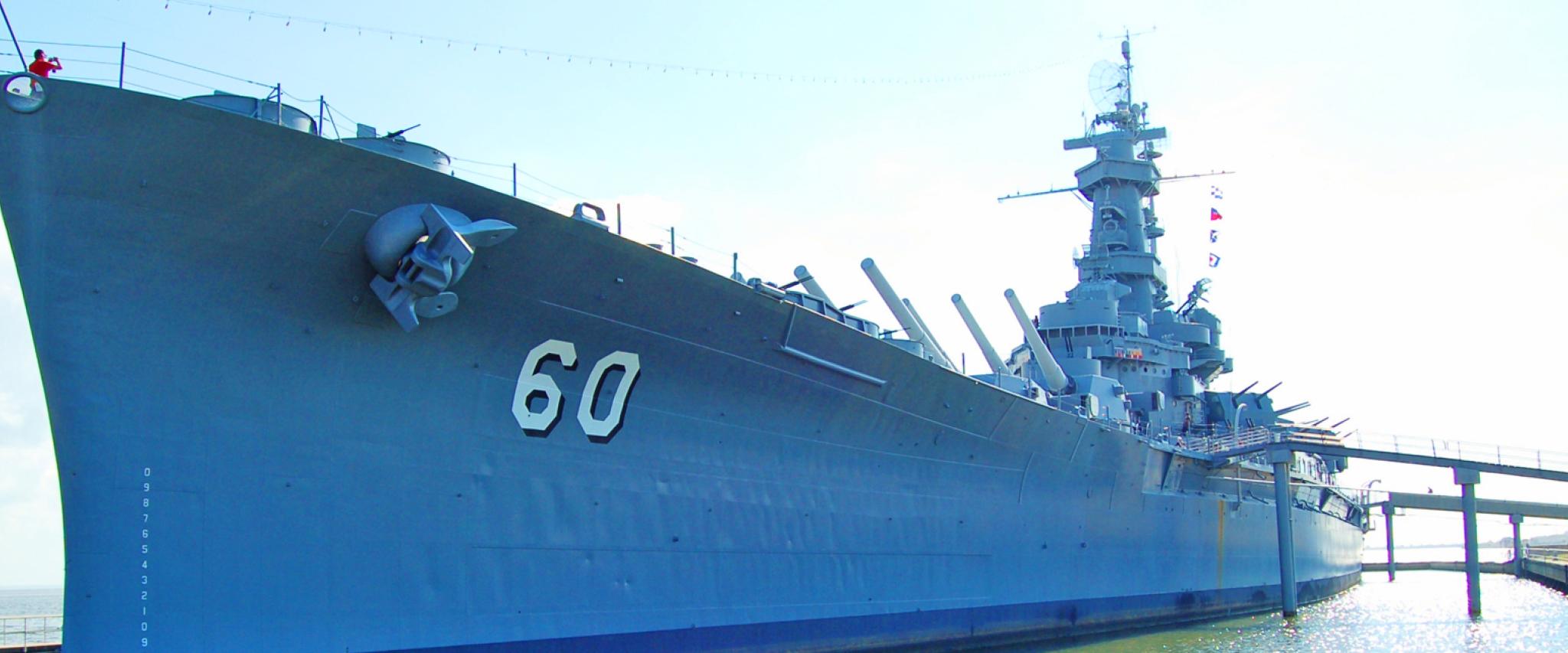 Spend a Day Off the Beach in Historic Downtown Mobile
Take a two-hour road trip for a day filled with history, science and exquisite cuisine.
June 10, 2021
While our sugar-white sand beaches can be hard to tear yourself away from, it's nice to get a break from the sun every now and again. We suggest taking a short drive to nearby Mobile to explore their museums, award-winning restaurants and other offerings. 
Scroll down to read about our favorite things to do in historic downtown Mobile.
GulfQuest is the world's first museum dedicated to the rich maritime traditions found on the Gulf Coast. The interactive museum has nearly 100 exhibits, simulators, theaters and displays. With plenty of hands-on experiences, this is a fantastic place to bring the kids to help them understand and appreciate the national treasure that is the Gulf of Mexico.
Voted one of Alabama's top attractions, the Exploreum Science Center offers something for visitors of all ages. The center boasts more than 150 interactive exhibits, educational IMAX films and hands-on programming for school groups and families. If your family is all about science, this is the spot for you!
USS Alabama Battleship Memorial Park
There is much to experience at Battleship Memorial Park. Located on the Causeway, the roadway leading to downtown Mobile, the park is a testament of honor and respect for all of those who have served in the United States military. Visitors can explore the USS Alabama (a WWII battleship), the USS Drum submarine, more than 25 military aircraft and several war memorials. 
Local Eateries
Just like Gulf Shores and Orange Beach, Mobile is home to a fantastic array of restaurants. Below are our top three eateries in the downtown area.
Squid Ink Eclectic Eats & Drinks
Squid Ink is a gastropub in downtown Mobile that serves up a variety of unique eats. From fried calamari and seafood pasta to bahn mi and Mobile's take on hot chicken, their menu truly offers something for everyone. Fun fact: the folks at Squid Ink are the same folks behind Peace, Love & Taco, a new and already widely-popular taco stand in Gulf Shores.
Callaghan's Irish Social Club
What do the Alabama Shakes, BLTs, St. Paul & the Broken Bones and burgers all have in common? They have all been brought to the Mobile area by Callaghan's Irish Social Club. This pub is located in one of the most historic neighborhoods in Mobile. Their menu includes burgers, reubens, shrimp po'boys and more. And their stage has been graced by some of the country's most renowned bands before they became famous. If you're a lover of all things music…this is the restaurant for you.
Dauphin's
If you want dinner or lunch with a view, look no further than Dauphin's. Sitting on the 34th floor of the Trustmark Building in downtown Mobile, the restaurant offers panoramic views of Mobile Bay and the downtown area. French Creole flavors influence their menu, meaning you'll find everything from gumbo and shrimp and grits to pecan-crusted trout.