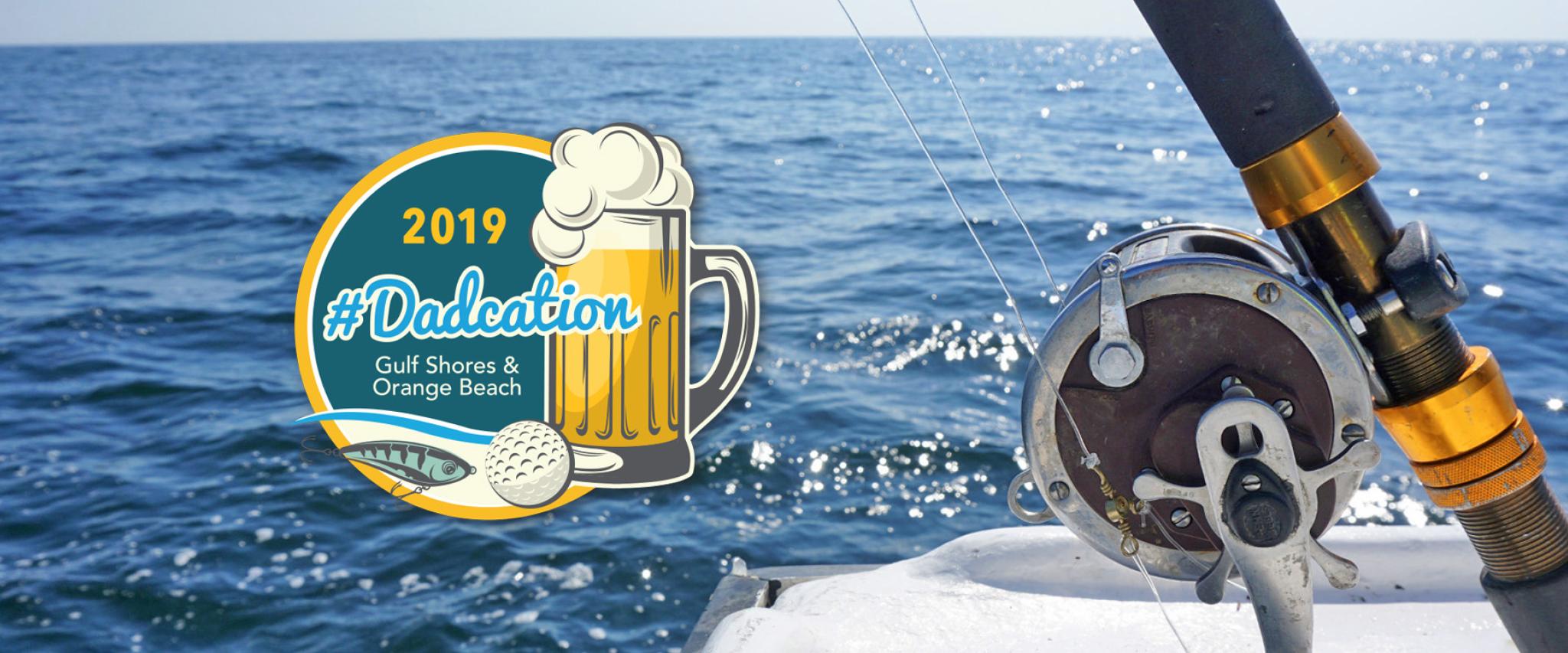 Your Vote Counts! Tell Us Where to Recharge for our 2019 Dadcation
A weekend for the Dad-nation? If you know someone who is overdue for a Dadcation (or that describes you), this blog is for you!
September 18, 2019
Celebrate dad-hood by taking a few days to be the virtual tour guide for two travel bloggers, Adrian Kulp of Dad or Alive and Angus Nelson of Those Crazy Nelsons! Help them discover all the ways to relax and recharge during a beach dadcation on Alabama's white-sand beaches, September 27-29. Who knows? You may just get inspired to plan your own dadcation (or momcation) in Gulf Shores and Orange Beach!
Are there restaurants and activities you want to experience in Gulf Shores and Orange Beach, but would love to hear another person's experience? You'll have the chance during the #Dadcation fan-voted getaway.
Who decides how Adrian and Angus will spend their dadcation adventure? You! You're the virtual tour guide, determining where these two dads go and what they will experience on Alabama's beaches. On Monday and Tuesday, September 23 and 24, on our Facebook page, as well as on Instagram, we will give you two choices for each voting period and ask you what restaurants and activities these two should experience during their trip. You can cast your vote for your favorite spots or the spots you want to hear more about directly on the social media post. The choice is yours! Tap or click the choice you want to see more of.
Over the course of the dadcation, there will be a lot to choose from. The voting selections include:
Reel Surprise Charters OR Peninsula Golf & Racquet Club
Vote: Monday, September 23, 8 a.m. – noon
Luna's Eat & Drink OR Flora-Bama Yacht Club
Vote: Monday, September 23, 2 – 6 p.m.
Hummingbird Zipline OR Orange Beach Cat Boat Tours
Vote: Tuesday, September 24, 8 a.m. – noon
Tacky Jacks OR Duck's Diner
Vote: Tuesday, September 24, 2 – 6 p.m.
How to Vote
Voting is easy! On Facebook, select the post asking for votes and tap the option you want Angus and Adrian to experience. On Instagram, follow @VisitALbeaches and find the voting post. Comment with your selection and use #Dadcation in your comment.

• Facebook
• Instagram