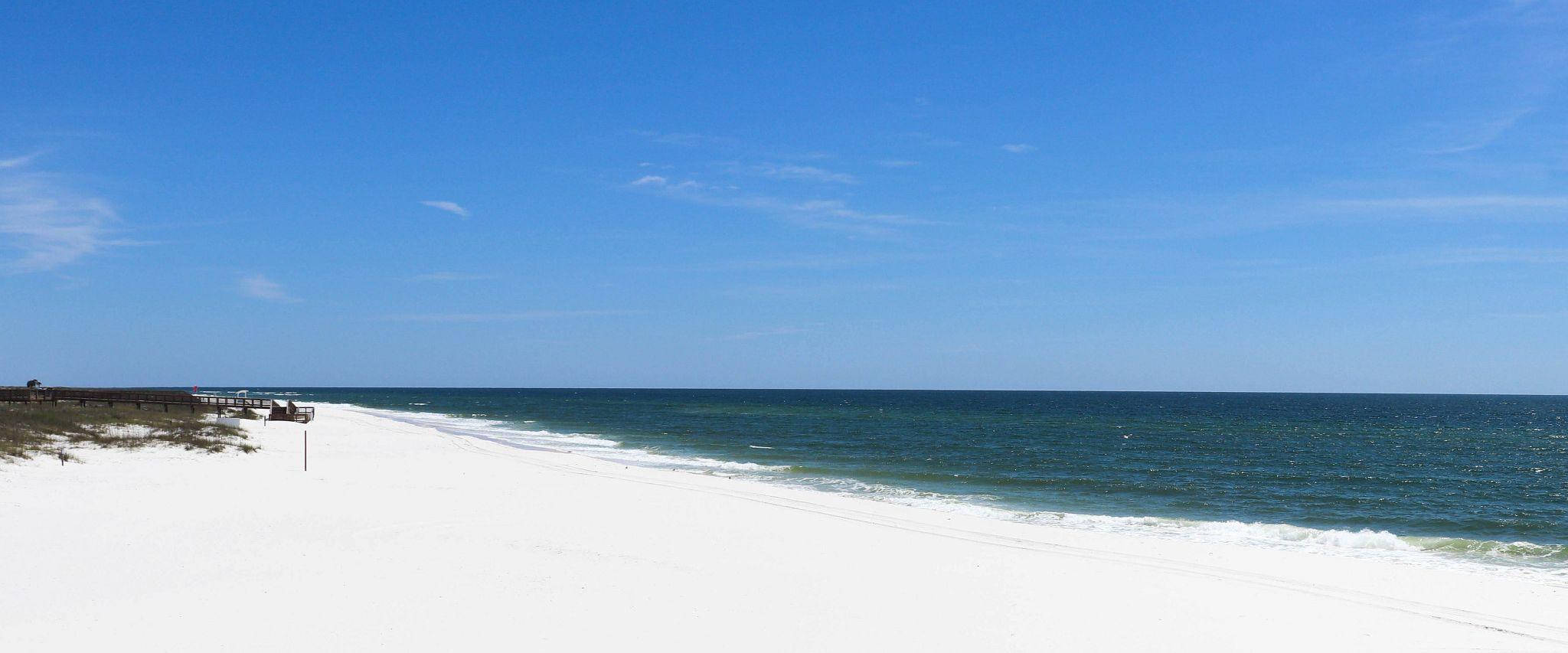 How to Make the Most of a Weekend on Alabama's Beaches
Are you contemplating a weekend getaway along the Alabama Gulf Coast but worried you won't have enough time to experience the best of Gulf Shores and Orange Beach?
May 5, 2020
Don't worry, keep reading as we will give you the perfect itinerary to make the most of a short weekend break along this stretch of pristine coastline. 
Whether you are looking for a relaxing beach retreat or ready for some adventure and fine dining, Alabama's beaches are the place to be. The beauty of this part of Alabama is that you can experience a lot in a short amount of time.
Relax in Luxury Accommodations
When it comes to Gulf Shores and Orange Beach, there are a plethora of amazing hotels, condominiums and other options available. To embrace a weekend getaway on the Gulf Coast, why not experience the ultimate luxury resort? With a weekend retreat, you may be able to get additional savings, especially if you're booking during the offseason. Contact the local rental management companies and inquire directly about specials and discounts. 
INSIDER TIP #1: Find an accommodation option that is strategically located near the attractions you'll enjoy to maximize your time.
Best Things to Do in 48 Hours
Be prepared to wake up early and head over to Beach Bike Rentals to explore the very best of Hugh S. Branyon Backcountry Trails. With more than 28 miles of perfectly manicured trails, you can enjoy a leisurely yet rewarding bike ride. As you pass through six unique ecosystems, keep your eyes peeled for a myriad of wildlife, including the infamous resident alligator – Lefty!
After an early morning winding around the trails, head over to the end of Mobile Bay to visit the historic site of Fort Morgan. Feel free to spend some time exploring and learning about the history of this Civil War location that was the site of the Battle of Mobile Bay. But the piece de resistance at this site is the Espionage at Mobile Point Escape Room. Get ready to play the role of a spy captured by Confederate soldiers in 1864 and try to solve the clues to escape.
As with any trip to the stretch of Alabama coastline, you need to set aside some time to enjoy the gorgeous beaches. Whether you are staying at a condo overlooking the Gulf with private beach access or simply want to enjoy many of the public access points along the 32 miles of sugar sand beach, you will certainly want to spend at least a few hours of ultimate relaxation.
Spend an afternoon at The Wharf in Orange Beach to enjoy a little retail therapy with a variety of local boutique establishments likely to attract your attention. For a fun-filled, family experience, visit High Cotton Bath Company and make your very own bath product with your favorite fragrances. In terms of interactive experiences, this is certainly one of the most unique options available.
INSIDER TIP #2: Don't try and cram too many attractions into a weekend getaway on the Alabama Gulf Coast…why? You will definitely want to return after your first trip!
Eat the Best Cuisine on Alabama's Beaches
Choosing where to eat is going to be the most difficult decision given that there are so many amazing places to experience for all meals throughout the day. For breakfast, visit The Ruby Slipper Cafe to sample the best Eggs Benedict in the south or perhaps Brick & Spoon to indulge in the wonderfully named Bananas in Pajamas. 
If a late brunch option is your preference, the vibrant Sunliner Diner is unequivocally the best option on the Gulf to sample a 1950s themed restaurant with delicious menu options. For a more traditional lunch option, Picnic Beach is the place to go to sample the best barbecue while a variety of vegan options are also available.
Dinner options are endless but two of our favorites include Lucy Buffett's LuLu's for live entertainment and a wide variety of cuisine options or for some of the best seafood, head over to GT's on the Bay while also enjoying epic waterfront views.
INSIDER TIP #3: Sample the best of Gulf Shores and Orange Beach's seafood scene but be sure to leave space for the decadent creations at The Yard Milkshake Bar.