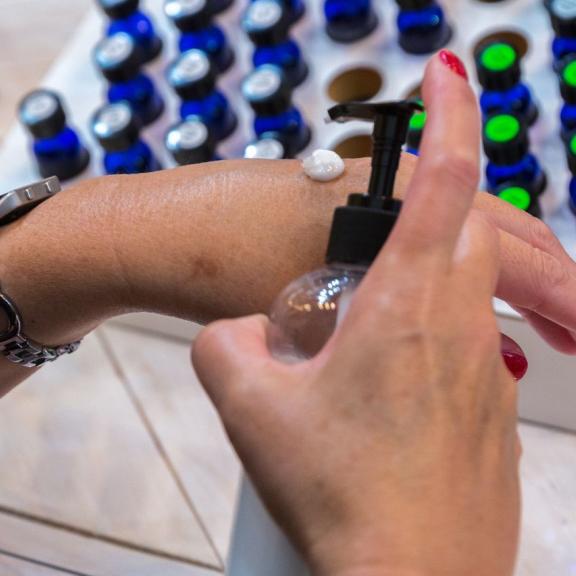 High Cotton Bath Company
in Gulf Shores & Orange Beach
Clean beauty products are all the rage in the cosmetic industry, and High Cotton Bath Co. is taking the lead on the Alabama Gulf Coast.
August 4, 2020
And, not only do they sell fabulous products, but they invite and encourage you to come make your own!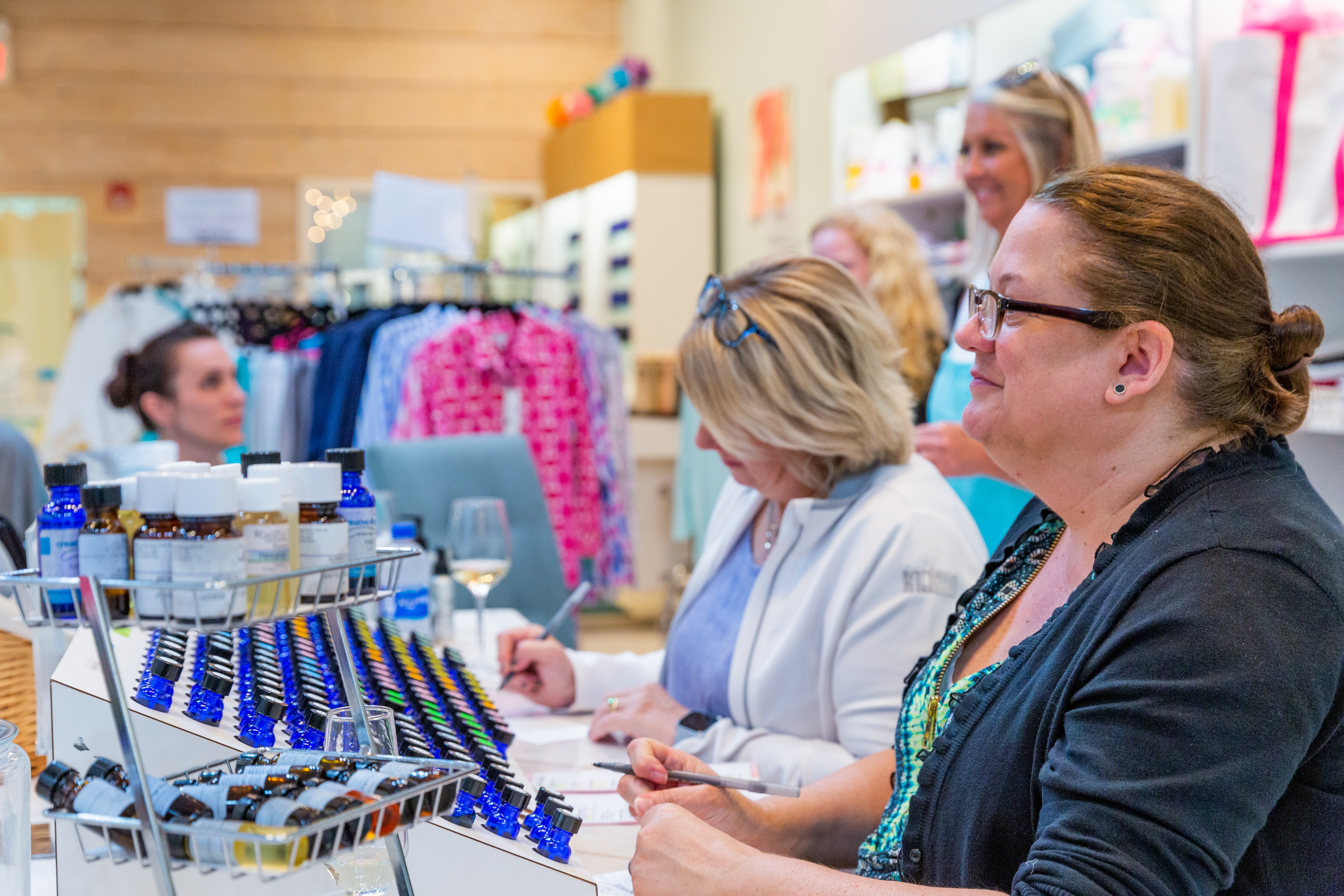 With 40 chemical-free product bases and 200 fragrances to choose from, the Bath Boldly experience helps you create the bath, body, home and pet products of your wildest dreams. Their bases range from salt scrubs and lotions to body wash and bubble baths, and the list of fragrances would fill up this entire page!  
Bath Boldly is ideal for a girlfriend's getaway, bachelorette party and small groups. And, you can make this class exactly what you want it to be by bringing in snacks and beverages (preferably some bubbly)! Not to mention, High Cotton is located at The Wharf in Orange Beach which means your Bath Boldly experience can be followed by hours of shopping, dining and live music all within walking distance.
Another unique Signature Experience offered at The Wharf is Orange Beach Concierge's Chef's Table dinners. Keep the fun going by booking a dinner for your group following Bath Boldly class!