January 8, 2021
A romantic escape to the beach starts with long walks on the beach, hand in hand as you listen to the waves crash against the shore. Lay a blanket on the sand and watch water birds swoop down over the waves to catch their dinner. Whisper a quiet good night to the day as the sun slips away into the dark.
Sounds great.
But, if you're ready to kick the romance up a notch, we've got 9 great ideas to get you started.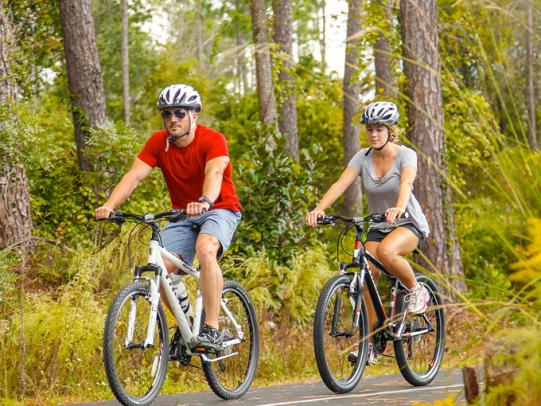 1. Slow down and tour the beach by bike
Everyday life is so hectic. We get used to the go-go-go pace. While vacationing at the beach, rent bikes and explore everything Gulf Shores and Orange Beach has to offer at a relaxed pace. You might just meet a friendly alligator along the way.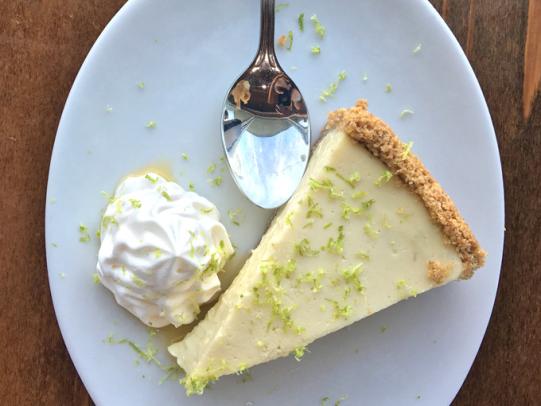 2. Indulge in something sweet
Reminisce about sweet moments or make new ones as you share a sweet treat. Some of the best in Gulf Shores and Orange Beach are:
   The Yard Milkshake Bar, where hand-crafted, gourmet milkshakes big enough to share top their delectable menu.
   Chocolate Corner, where you can enjoy homemade chocolates, truffles, and coffee drinks — or more ice cream if you prefer!
    Or make a week of it as you follow the Key lime pie trail, a specialty all along the Alabama Gulf Coast.
3. Pamper yourselves at the spa
There are several spas in Gulf Shores and Orange Beach where couples can go to be pampered and forget the cares of the world. Add aromatherapy or hot stone treatments for a special indulgence.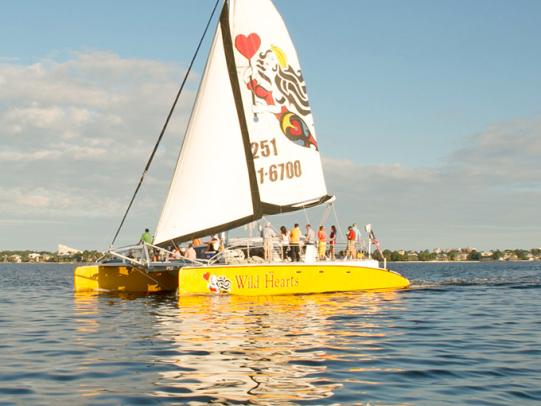 4. Take a dolphin cruise
There's something about dolphins frolicking through the waves on the wide open Gulf that brings out childlike joy in all of us. Take a dolphin cruise with Sail Wild Hearts in Orange Beach to see these beautiful creatures in their natural habitat. The cruise includes everything you need, except sunscreen and towels, for a truly carefree experience.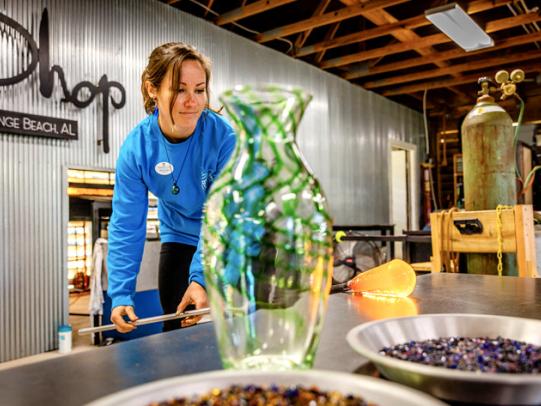 5. Make new memories
Create a memento of your time away together. Throw a piece of pottery together or create glasswork at The Clay Studio or The Hot Shop. The Coastal Arts Center takes care of everything. Just schedule your class and enjoy making memories.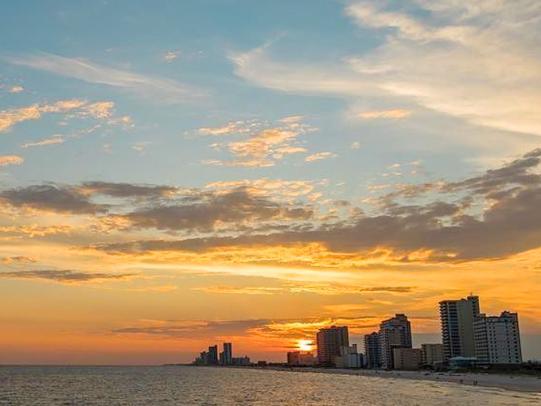 6. Chase the sunset
Sure, you can walk into the night along the beach, but chasing sunsets on the water is incredibly romantic. The Sunny Lady Sunset Cruise at The Wharf in Orange Beach takes guests on a 90-minute cruise to see dolphins and the sunset. Tickets for this popular cruise often sell out, so book in advance online — and save.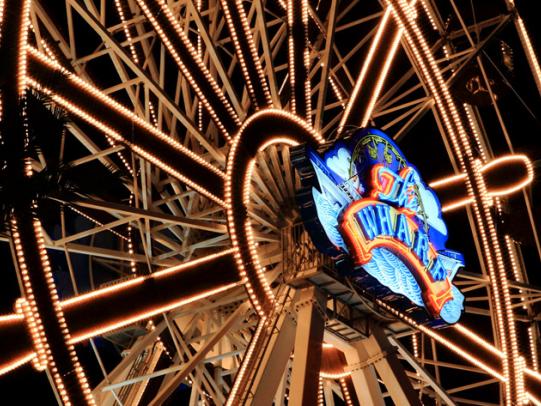 7. Ride the Ferris wheel
The Ferris Wheel at The Wharf is one of the tallest on the Gulf Coast. Sweep your sweetheart off her feet (or his) and ride into the night sky. Who says you can't feel like a kid again?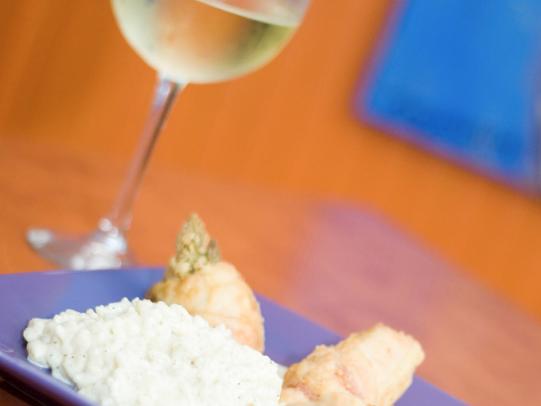 8. Linger over a gourmet dinner
A romantic getaway for two means you don't have to eat burgers and fries, chicken tenders or mac 'n cheese. Linger over a romantic dinner where you have time to chat between courses and truly enjoy the food you eat.
These restaurants are great options:
Cosmo's, on Canal Road in Orange Beach, a place the locals go to celebrate, serves eclectic dishes from hand-cut steaks to local seafood and pasta.
Voyager's at Perdido Beach Resort in Orange Beach offers delicious entrée's, an extensive wine list and beach views that are hard to beat.
Sunset Cork Room Restaurant and Wine Bar, serves up cool jazz and a romantic atmosphere to go along with their hand-crafted menu in Gulf Shores.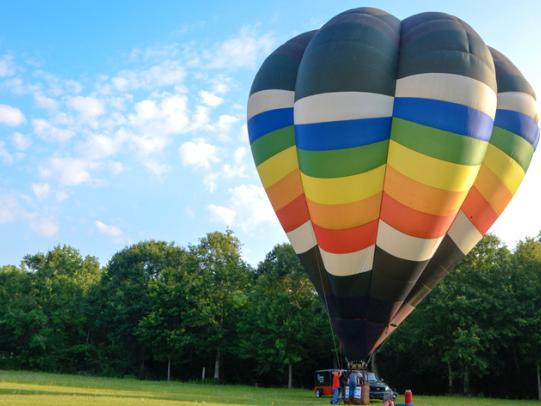 9. View the world from a new perspective
For the ultimate romantic experience, take a hot air balloon ride to see Gulf Shores and Orange Beach from above. An exclusive couples' balloon ride at sunset? That just might be hard to beat!
The beach is a wonderful, romantic place to reconnect. It all starts with long walks on the sand, hand in hand. But, there's a lot more to do that's not on the beach, too. Try something new and rekindle the fun of discovery together.