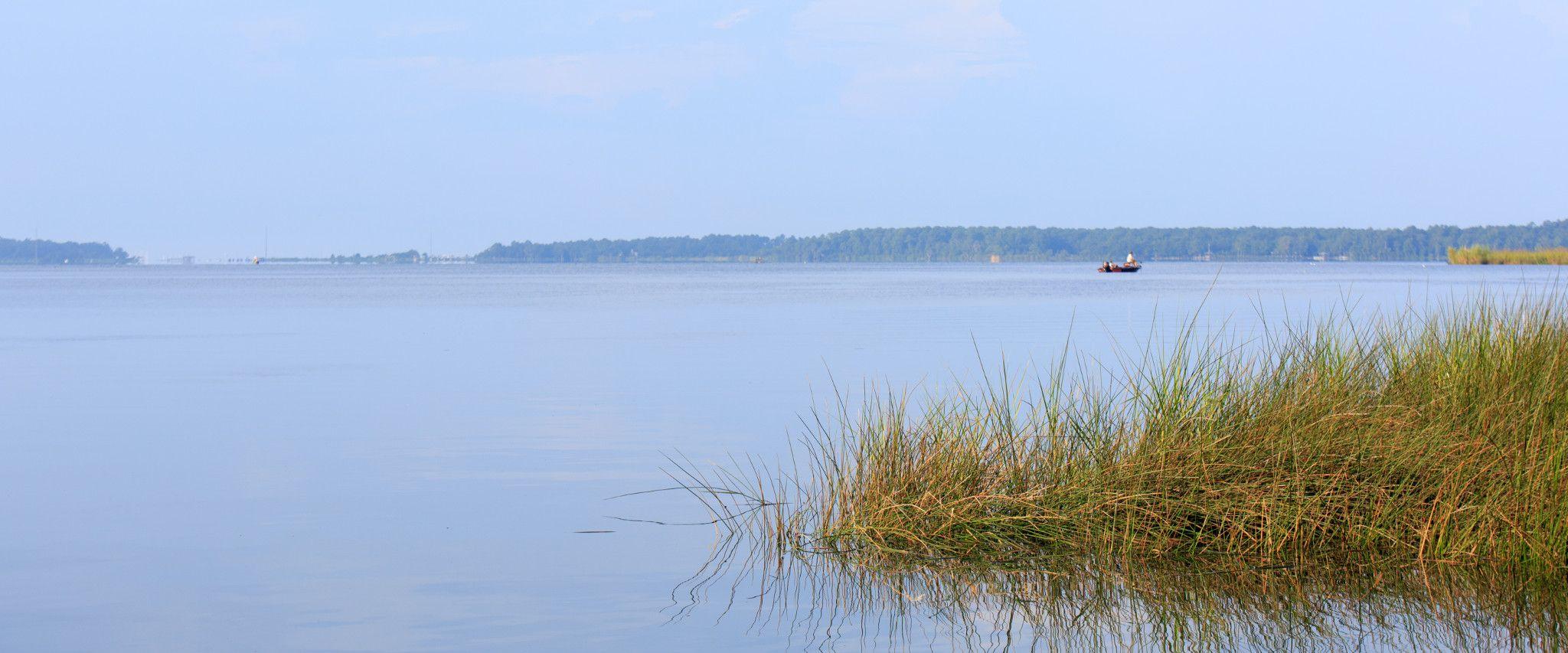 Driving the Byway: Your Perfect Gulf Coast Road Trip
When you're close enough to drive to a beachside getaway, getting there is half the fun - especially when you're traveling along the scenic byways of the Gulf Coast.
August 25, 2020
The drive from the heart of Coastal Mississippi through the ports of Mobile and down to Gulf Shores isn't particularly long, but it's full of famous attractions and restaurants that make the journey so much sweeter. We know you're anxious to sink your toes into the white-sand of Gulf Shores and Orange Beach, but you won't regret making a stop (or several) at some of these best spots the scenic byway has to offer!
Heading Out: Coastal Mississippi
Your journey begins on Hwy 90 in Coastal Mississippi. These 62 miles of coastal beauty cross the shoreline of the state along sleepy oak-lined streets and through bustling city centers. In Biloxi, you'll experience a glimpse of some of the best the state has to offer in a few short miles - and have plenty of places to stop and sample local life.  
Stop in and stretch your legs at Biloxi Small Craft Harbor, the oldest harbor in Biloxi. With stunning waterfront views, large slips for commercial and pleasure crafts, and a variety of activities on-site, it's always busy with the sights and sounds of an active harbor. You'll especially love watching the charming shrimp boats drop anchor and sort through their daily catch before it makes its way to local restaurants! 
Want to get even closer? Take a Biloxi Shrimping Trip. This 70-minute marine adventure dives deep into the maritime and seafood industry heritage of Coastal Mississippi as you cast your net for heaps of local marine life and learn every step of the shrimping trade, from the net to your plate.
When you're ready for a bite, sample a taste of old Mississippi charm at White Pillars, a beautifully restored historic home. The menu features local farm-to-table fare and fresh Gulf seafood, so it changes by the day - but it's always delicious. Owner and Chef Austin Sumrall is a culinary whiz and has the chops to prove it; he's won the annual Chef's of the Coast competition for the last two years and was a James Beard semifinalist in 2020.
Coastal Mississippi to Mobile, Alabama
Across the line in Sweet Home Alabama, you'll head north on Hwy 90 or I-10 to cross the beautiful Mobile Bay before snaking south towards Gulf Shores and Orange Beach. Along the way, you'll pass through Mobile, a bustling port city that's full of historic southern charm and waterfront beauty. Though just a short drive from Alabama's beaches, Mobile has a distinct vibe that deserves a stop (or three) to experience for yourself. 
For your first stop, get a taste of Mobile's historical flavor at the Mobile Carnival Museum. This exhibit journeys into the history of Mobile Mardi Gras with fun displays on original costumes, float design and coronations. With plenty of photographs and videos of past parades and pageants to view, it's a great way to step away from the driver's seat and into the seat of an original reveling rider!
Stay firmly rooted in the past - the military past - at USS Alabama Battleship Memorial Park. Climb aboard the USS Alabama, a naval battleship used during WWII, to tour all three levels of the ship and experience every aspect of life as a naval soldier, from the dining hall to the sleeping quarters to the head (that's Navy for bathroom). You can also dive into the depths of the USS Drum, the oldest WWII submarine available to the public, explore the large aircraft pavilion and war tank exhibits, and have your heart moved at one of several war memories onsite.
After all that history, you'll need to refuel in the present - and there's nowhere better to whet your appetite than at Mobile's The Original Oyster House. The Original Oyster House has been serving fresh Gulf Coast seafood since it opened its original location in Gulf Shores in 1983. Striking waterfront views, plates piled high with the area's best local seafood, and a large outdoor play area for the kids make this a favorite spot for visitors and locals alike. Don't forget to try a bowl of their award-winning gumbo!
Mobile to Alabama's Beaches 
As you head south, you'll jump on Alt Hwy 98 to ride the beautiful Alabama Coastal Connection Scenic Byway the rest of the drive. The route meanders through a diverse snapshot of south Alabama to end in your ultimate destination – Alabama's beaches. Along the way, you'll pass through rolling farmlands and sleepy southern towns, waterfront fishing communities and bustling hubs of commerce. There are several stops you can make along the way to stretch your legs and experience the area. 
The Gulf Coast is known for our waterfront lifestyle, and the Weeks Bay National Estuarine Research Reserve exists to protect it. The public facility is made of 9,317 acres of estuarine habitats, each with its own diverse ecosystems and active wildlife. Stroll through a variety of outdoor nature trails to stretch your tired muscles or head inside to explore the Interpretative Center and its educational displays and live animal exhibits. 
A few miles south, the Graham Creek Nature Preserve is a 500-acre park that's dedicated to the preservation of hundreds of rare plant and animal species. Walking trails, wildlife tours, kayaking launches, and family areas are just some of the ways you can branch out to experience this coastal wonder. Or, save your energy for a long stop at the Hugh S. Branyon Backcountry Trail in Orange Beach. With 15 trails that span over six diverse ecosystems, it's one of the area's popular nature attractions and puts you right in the heart of the Gulf Coast scenery.
If you need a bite before you check-in to your beach vacation rental, you'll find no shortage of delicious restaurants to tantalize your taste buds. Stop in at LuLu's to eat and burn off a little energy from the road trip. If you just can't wait for a Gulf-front view, head to The Gulf, a beachfront restaurant that's made of recycled shipping containers and offers custom cocktails right on the sand.
Now that you're here, we can't wait to show you around! Stop by one of our welcome centers before you check-in for all the info, coupons and southern hospitality you can handle.