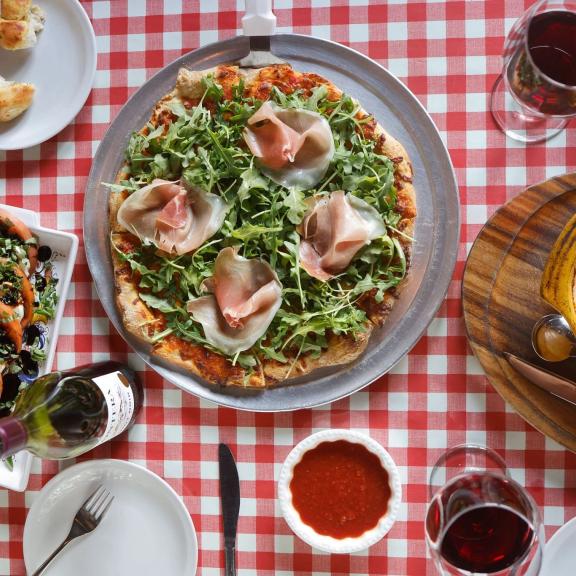 5 Restaurants
for a Delicious Beach Dinner on the Gulf Coast
August 15, 2022
Dinner on Alabama's beaches means comfortable coastal breezes, incredible sunsets, and exquisite cocktails. Our area is filled with excellent restaurants that offer unique atmospheres and appetizing dishes. You'll find everything from casual and family-friendly restaurants to fine dining here in Gulf Shores and Orange Beach. If you're searching for great restaurants to add to your dining itinerary, here are five options for delicious meals that will satisfy your taste buds.
Cosmo's
If you're craving noodles for dinner, order a savory bowl of seafood pasta from Cosmo's for $22. Indulge in tender bay shrimp, blue crab meat, sweet green peas, broccoli florets, and sundried tomatoes over pappardelle pasta tossed in chardonnay cream sauce. Add a glass of wine to your order to complement your perfect pasta dinner.
The Gulf
Seafood tacos by the water? That's what you get when you dine at The Gulf, as this beachside restaurant serves enticing dishes, including jerk mahi-mahi tacos. Inside your tortillas, you'll find jerk Gulf mahi-mahi, mango Pico de Gallo, Napa cabbage, and house-made sweet chili aioli. This tasty meal costs only $14 and comes with a relaxing outdoor atmosphere.