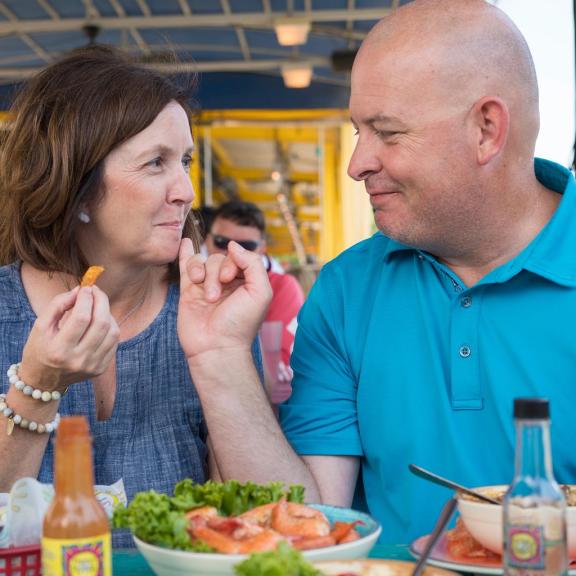 Gluten-Free Restaurants
in Gulf Shores & Orange Beach
November 6, 2023
For those with dietary restrictions or on a celiac disease diet, we know dining out can be difficult, especially when on vacation away from your favorite gluten-free restaurants. Although fried shrimp platters and barbecue sandwiches are southern delicacies here on Alabama's beaches, they aren't the only delicious dishes you'll find in the area. Our beaches are home to a plethora of fabulous restaurants with gluten-free menus & dining offerings. Add these gluten-free restaurant options to your list of places to try during your next beach trip!
Restaurants with gluten-free dining items marked on menus:
Poke Bowl Sushi Burrito & Boba: Whether you like rice bowls, salads, or sushi burritos, you'll find delicious, customizable options here.
The Pantry at The Wharf: Stock up on sweet treats at The Pantry by grabbing a few desserts from Guncles, a Mobile-based bakery that makes gluten-free goodies.
Chronic Tacos: Craving Mexican cuisine? Chronic Tacos offers corn tortillas and fresh taco bowls.
The Beli: This cute sandwich shop serves a variety of specialty sammies. Ask your server to make yours with gluten-free bread.