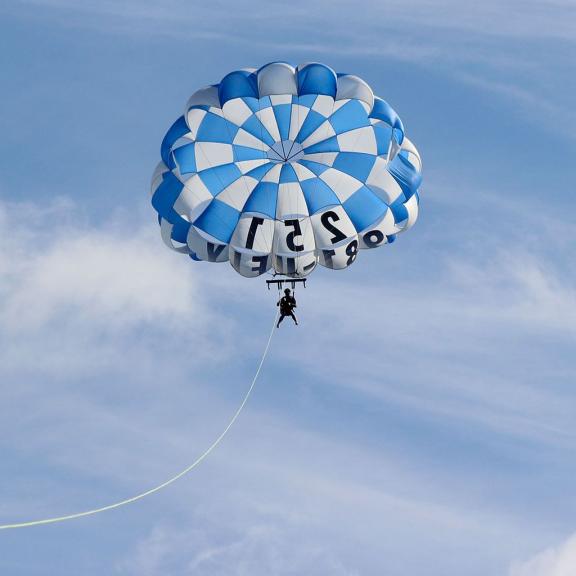 5 Exciting Watersports for Thrill Seekers
Gulf Shores & Orange Beach
Watersports are among the most exciting ways to have fun on your beach vacation.
May 3, 2022
Gulf Shores and Orange Beach are filled with adrenaline-pumping activities to get you out on the water. From speeding across the waves to soaring above the shore, here are a few of the thrilling watersports you'll discover on Alabama's beaches.
Ahoy, captain! Here in Gulf Shores and Orange Beach, you don't have to own a boat to spend a day on the water. When you rent a pontoon boat, you're the captain and can traverse the waterways without a boating license. Most pontoon boats can hold up to 10-12 passengers, so you can bring your whole crew along. If you want to add even more fun to your day of boating, rent a pontoon with a slide.
Thrill-seekers looking for a high-speed adventure have to take a ride on the Screaming Eagle at Hudson Marina. This speed boat will get your adrenaline pumping as it bounds across the waves. Like a roller coaster on water, the Screaming Eagle offers an exhilarating experience.