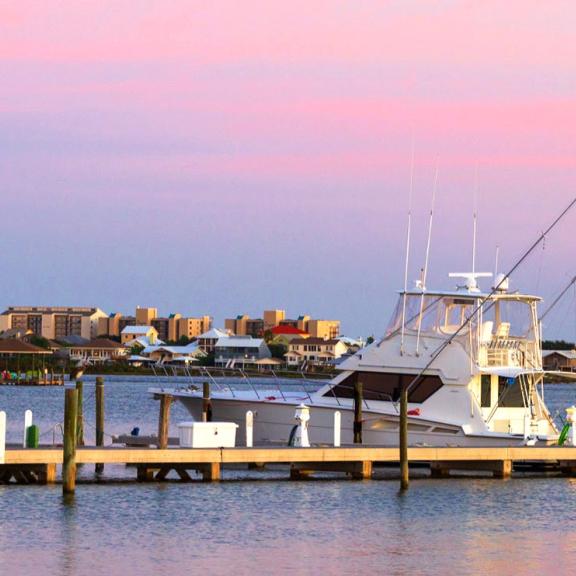 Use the Off Season to Organize Your Tackle
If your offshore season has come to an end, something I am always slow to accept, now is a good time to think about your off season tackle plans.
November 9, 2018
For me, the weather is still nice enough to fill my days with outdoor activities. But as the weather gets colder, I will be looking for indoor projects to transport at least my thoughts offshore even if the boat is at the dock. I have written before about the importance of proper reel maintenance and have urged you to take your reels in for service during the winter instead of waiting until the Spring. So I'll assume you have a plan for your rods and reels. As for your tackle, I can spend enough hours organizing, rigging and re-rigging to fill several rainy Winter afternoons.
For my bottom fishing gear, I cut the swivels and hooks off their attached leaders and separate each piece for inspection to determine if it's reusable or not. There is no third option. If you think maybe you should just throw it away, that's what needs to be done. Just pitch it. A hook that is rusty, a leader just slightly nicked, frayed or even if just looks cloudy from being stretched, don't take a chance on losing a fish over the least expensive part of your fishing trip. Same thing for any wire leader rigs you've been using. If it has a slight kink, snip off the compromised portion and feel confident your tackle won't let you down when you hook the first king mackerel of the year.
As for my big game trolling lures, these require closer inspection. From wind-on leaders to swivels to crimps, to chafing gear and hook-sets, there is a lot that can go wrong between a big fish and the rod tip.
I know some people like to re-rig everything to start fresh every season and there is nothing wrong with that philosophy. However, big game terminal tackle is expensive so I don't automatically just toss it into the garbage just because the season has ended. I am constantly re-rigging during the season so some of my lures may have brand new rigging on them that haven't even touched the water yet.
I use wind-on leaders, so that is where I start my inspection. And speaking of wind-on leaders, I take tremendous pride in making my own, especially when landing a fish on one that I built. You can purchase them pre-made which is obviously faster, but it is much less expensive to build your own. There are lots of videos on how to construct a wind-on, but this is the one I find myself using the most from the IGFA School of Sportfishing.
If one of my leaders has any type of abrasion on it from the bill of a billfish, it gets replaced, every single time. I also want to make sure the rigging floss serving at the juncture where the mono or fluorocarbon meets the dacron is still perfect.
As I move to the actual lure, it seems there are always skirts that need to be replaced. Anti-chafing gear at the hook-set is always vulnerable from a strike, especially if it came from a toothy wahoo. Having to replace it means it did the job of protecting the connection. Any repair or replacement will lead to having to re-do crimped connections, but that's the easiest part of lure maintenance.
Large trolling hooks may need to be sharpened if they have become at all dull. Using a black Sharpie marker at the point after sharpening will let you know the hook is ready for action and then also when the ink wears off you'll know it is probably time to re-sharpen. If you haven't sharpened many hooks, do a little online research from the hook manufacturer. Some hooks are engineered not to need sharpening and doing so can actually make the hook point brittle and susceptible to breaking.
I also use this time of the year to organize my tackle. I try to keep everything where it belongs during the season, but in the heat of the moment or after a long day offshore my organization skills sometimes suffer. I also weed out some lures and gear that I continually take offshore but never seem to get into the rotation. I am always trying to lighten my load and when I see something I haven't used in several seasons, it's time for that to move to the fishing closet (now that's a whole other project to be tackled) instead of the tackle bag. I also keep an ongoing list on an app on my phone as to what I need to buy and what else I still need to accomplish this off season…even if I have yet to admit my fishing season is officially over.