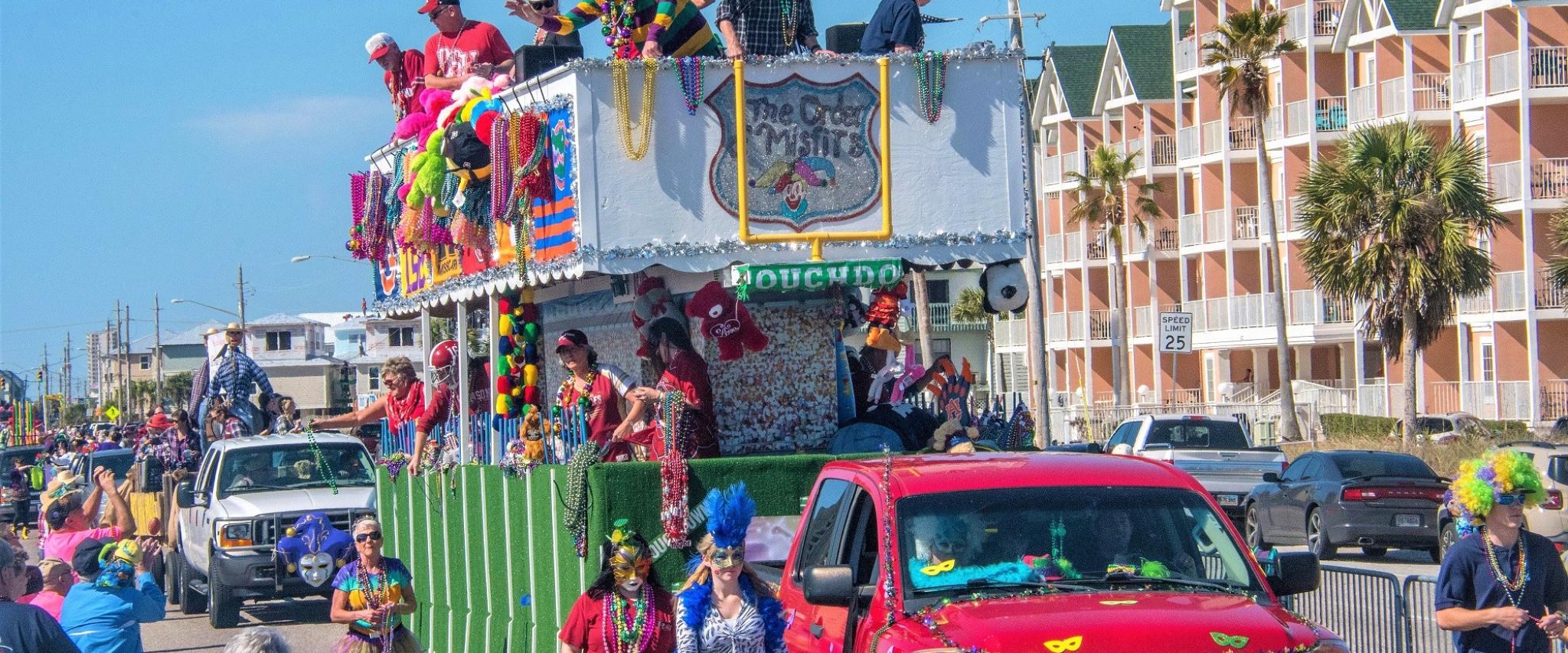 Laissez les bon temps rouler!
The 2021 Mardi Gras schedule is subject to change.
If there's anything we love in Gulf Shores and Orange Beach, it's a good old-fashioned, down-home reason to kick back and have a good time. Please be aware that the 2022 Mardi Gras schedule is subject to change as we continue to navigate the COVID-19 pandemic. We encourage you to revisit this page as our local parade dates get closer, and be sure to visit MobileMask.com for information on other area parades and events.
2021 Mardi Gras Parade schedule
February 11, 2022
February 26, 2022
March 01, 2022
Make A Vacation Of It
The weeks leading up to the official Fat Tuesday Carnival are full of fun and entertainment sponsored by the Mardi Gras Parade Orders and participants. Check the Gulf Coast calendar of events for all of the Mardi Gras happenings. You'll find events for kids and grownups alike, so make a vacation of it and join the festivities.
Share the Joy With Us
It's a tradition and a celebration. Mardi Gras along the Alabama Gulf Coast is a special time complete with shouts of "Laissez les bons temps rouler" — Let the good times roll! — and throws of beads, raining down from passing floats. Come share the joy with us. Plan your Alabama trip during Mardi Gras! Escape and discover a whole different state of Carnival fun and festivities. Make sure to book Gulf Coast lodging ahead of time, including Gulf Shores and Orange Beach condo rentals, beach hotels, and house rentals.