Annual Mullet Man Triathlon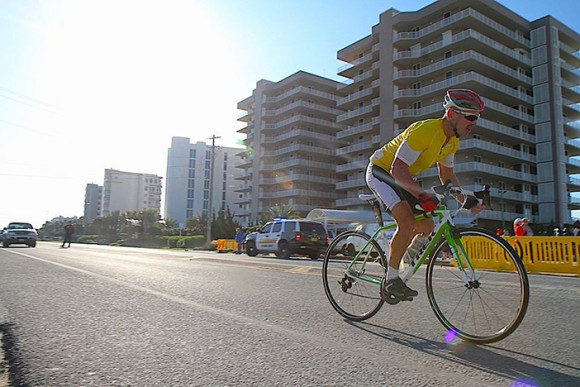 We anticipate this event occurring around these estimated dates. Once we learn the confirmed dates, we will update this page. Meanwhile, read about the event details below.
The Mullet Man Triathlon has proven to be a successful addition to the Annual Interstate Mullet Toss® and Gulf Coast's Greatest Beach Party. This high-quality event promises a great course, super volunteers, awards three deep and overall, as well as a post-race party with fabulous food and fun. Book your room and sign up today! 
The course:
You will begin with the swim portion for 1/4 miles in the Gulf of Mexico behind the Flora-Bama (wet suits are optional). Then, transition to the bike segment at the Flora-Bama's east parking lot. Our course will be 16.5 miles and will begin at the Flora-Bama headed east into Florida on Perdido Key Drive. Cyclists will follow the road around underneath Theo Baars bridge and will return on River Road. Follow Perdido Key Drive to the West into Alabama (where the same road changes names to Perdido Beach Boulevard), go under the bridge at Alabama Point, come back east on Perdido Beach Boulevard and arrive back at the Flora-Bama. Bike helmets are required. Participants must walk bikes through the transition area. You will transition for the 3.9-mile run at the Flora-Bama, head west, turn around under the Perdido Pass Bridge, and finish back at the Flora-Bama.