2020 Winter Edition of Small Town, Big Beach Productions presents John Davidson with special guest Gail Farrell
Monday, Feb 10, 2020 -
Tuesday, Feb 11, 2020
From: 7:00 PM to 9:00 PM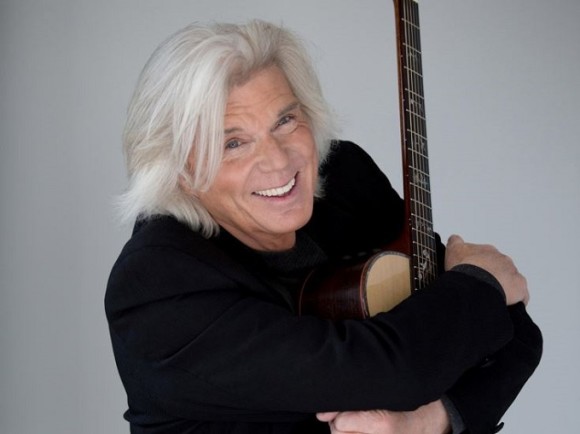 Admission:
Tickets are $35.
The City of Gulf Shores is excited to announce the 2020 Winter Edition Series coming to the Erie H. Meyer Civic Center. All shows will be held at the Erie H. Meyer Civic Center, located at 1930 West 2nd Street. The doors will open at 6 p.m., and the show will begin at 7 p.m. Tickets are $35. Tickets may be purchased online or in-person at the City Store, located at 1821 Gulf Shores Parkway in Gulf Shores.
Born in Pittsburgh, PA, John graduated from White Plains High School, White Plains, NY, and then graduated with a BA in Theater Arts from Denison University. His Broadway debut was playing the juvenile lead in Foxy, starring Bert Lahr. He received a Theater Guild Award for Curly in Oklahoma! More recently, he returned to Broadway starring as Able Frake in Rogers and Hammerstein's State Fair. Off-Broadway he has starred with Morgan Fairchild in High Infidelity and as Old Henry & Bellamy in The Fantasticks. In regional theatres John's favorite roles have been The Wizard in Wicked, Father in Ragtime, Cervantes in Man of La Mancha, Harold Hill in The Music Man, Teddy Roosevelt in Bully!, King Arthur in Camelot, and Billy in Carousel and most recently as Captain Hook in the national tour of Finding Neverland.
Gail Farrell is the vivacious singer and pianist from The Lawrence Welk Show, the 2nd longest-running entertainment program in TV history after I Love Lucy. Millions of Americans grew up with the iconic Welk show, which debuted in the mid-'50s on ABC, soon knocking Emmy-winning forefather of sketch comedy, Sid Caesar, out of his #1 Saturday night time slot. In the early '70s, the Welk show became a pioneer of 1st run syndication, where it gained more viewers, with more stations airing new weekly episodes until Mr. Welk retired in 1982. Since 1987, re-broadcasts of the original shows have been highly rated on PBS, while new specials have been top pledge-drive programs.