2020 Winter Edition of Small Town, Big Beach Productions presents December '63
Monday, Feb 03, 2020 -
Tuesday, Feb 04, 2020
From: 7:00 PM to 9:00 PM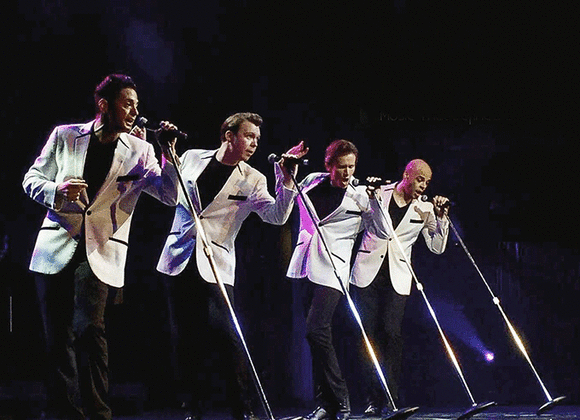 Admission:
Tickets are $35.
The City of Gulf Shores is excited to announce the 2020 Winter Edition Series coming to the Erie H. Meyer Civic Center. All shows will be held at the Erie H. Meyer Civic Center, located at 1930 West 2nd Street. The doors will open at 6 p.m., and the show will begin at 7 p.m. Tickets are $35. Tickets may be purchased online or in-person at the City Store, located at 1821 Gulf Shores Parkway in Gulf Shores.
Before The Beatles landed on the shores of the United States, The Four Seasons were the most popular band in the country. The British Invasion created a huge shift in American pop music tastes but yet, Frankie Valli and The Four Seasons continued to knock out hits. The Four Seasons were inducted into the Rock & Roll Hall of Fame in 1990 and joined the Vocal Group Hall of Fame in 1999. They are one of the best-selling groups of all time, having sold 175 million records worldwide.
In 1962, the group released their first album, featuring the single "Sherry", which was not only their first charted hit but also their first number-one song. The Four Seasons followed up "Sherry" with several million-selling hits, including "Big Girls Don't Cry", (their second #1 hit), "Walk Like A Man", (their third #1), "Candy Girl", and several others. From 1962 to early 1964, only The Beach Boys matched The Four Seasons in record sales in the United States.
This re-creation of a Frankie Valli and The Four Seasons concert will have you reaching for the high notes as our cast and band take you on a musical journey with stops at every phase of the careers of Frankie and the boys.
Come on out and enjoy a night of timeless classics!