Beach, Dune, and Maritime Forest Excursion
See the schedule below.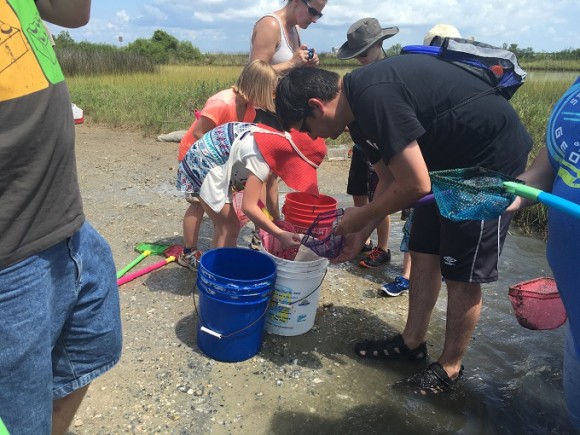 May 5, 9:45-12:15
June 10, 2:45-5:15
June 16, 2:45-5:15
June 30, 9:45-12:15
July 13, 9:45-12:15
There's more to a barrier island than sand and water – the beach is a thriving habitat with a dynamic dune system and fascinating plants and animals, and higher elevations are covered by lush forest. We'll walk through the maritime forest, then on to the dunes and beach.
You will learn about plants that Indians and colonists used and the benefits of an intact dune system. You'll see many coastal animals; occasional highlights include osprey, alligators and dolphins. You'll dig for mole crabs that live in the surf zone and chase scuttling ghost crabs. We'll bring hand nets and critter containers so we can get an up-close look.
For All Ages (Children 18 and under must be accompanied by an adult)
Program Cost: $12 per person. Reservations required.
For questions, e-mail [email protected] or call (251) 861-2141 ext. 2127
Admission:
$12 per person
See All Dates

06/10/2022

06/16/2022

06/30/2022

07/13/2022