BBQ & Blues Cook-off
From: 11:00 AM to 5:00 PM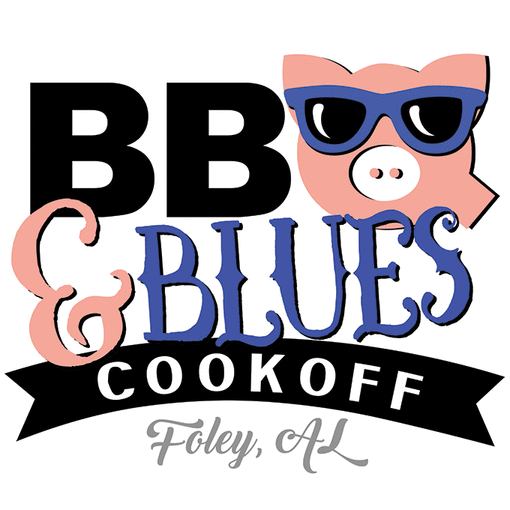 Admission:
$10 per person. Children ages 10 and under are free. Tickets can be purchased at the gate.
BBQ & Blues Cook-Off Turns up the Heat to Support South Baldwin Schools.
The South Baldwin Chamber Foundation is cooking up a whole lot of fun while raising funds supporting South Baldwin area schools during the Annual BBQ & Blues Cook-Off!
On Saturday, March 12, 2022 in Heritage Park, located at the intersection of Hwy 59 & 98 in Downtown Foley, festival-goers will enjoy award-winning barbeque, popular blues bands including The Defrosters, craft and retail vendors, and children's activities.
Sanctioned by the Alabama Barbecue Association Trail and Kansas City Barbeque Society, over 25 backyard division cook teams from across the Gulf Coast will compete for the Grand Championship title and other top prizes. Competition categories are: Chicken, Ribs, Boston Butts, Sauce, Anything "Butt" and Dessert. The team earning the most "People's Choice" donations will be awarded a traveling trophy to display in their business all year! The cooking competition is open to all backyard cook teams, with a $150 entry fee covering Chicken, Ribs, and Butts categories and up to six team members. The deadline for registration is February 28.
Have an appetite for more than cook team samples? No problem! Food trucks will be on-site ready to satisfy that extra appetite.
Beer, wine, soft drinks, and water will also be for sale, along with the official event T-shirts.
For more information, visit foleybbqandblues.net or follow us on Facebook.