Park After Dark
Saturday, Oct 10, 2020 -
Sunday, Nov 01, 2020
From: 05:00 PM to 07:00 PM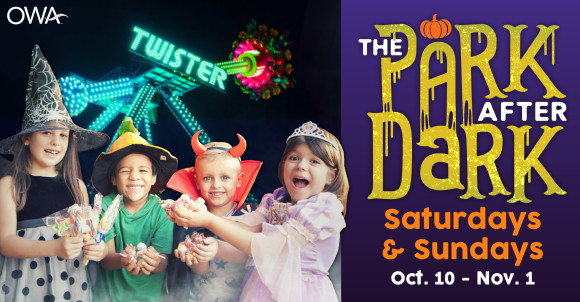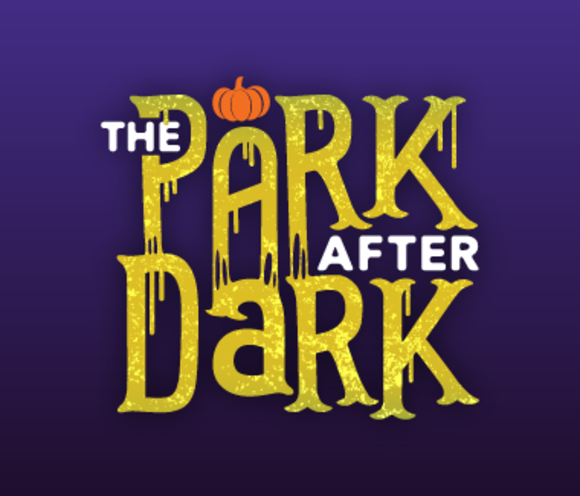 Join us Saturdays and Sundays from 5-7 pm, October 10th through November 1st inside The Park at OWA for a variety of kid-friendly events and activities. From a singing pumpkin telling jokes to trick-or-treating with special characters and even a special hay maze*, Park After Dark creates the perfect Halloween fun event time and time again for your family. So grab the kiddos and spend a few Halloween-themed evenings in The Park as they trick-or-treat and make lasting memories!
?? Feel free to arrive in character (nothing too scary, please) and enjoy the Park's rides in your favorite Halloween ensembles. Remember, the Park is a no-scare zone, just silly spooks behind the gates! But if you want to keep it scare-free all season long (even outside The Park gates), you can purchase a No Boo necklace for protection from ghouls and goblins. No Boo necklaces are sold at The Park ticket window and Parkside Gift Shop.
Since non-riders can enter The Park for free, and trick or treating is free as well, Park After Dark is as budget-friendly as it is family-friendly! Keep in mind, the hay maze inside The Park does require a paid wristband to access its fun and the special characters waiting for you. Want to know the ultimate way to top off the season? Dress the whole family in costume and enter our Monster Bash costume contest on Saturday, October 31st! There are special medals and even CASH prizes up for grabs.
Check out the Halloween events page for all of the activities set to entice the friendliest ghost and the ghastliest ghoul from October 10th through November 1st.
*General Admission (wristband) or season pass (wristband) required for access to the hay maze.