Holiday Lights Drive-Thru and Christmas Festival
From: 5:00 PM to 9:00 PM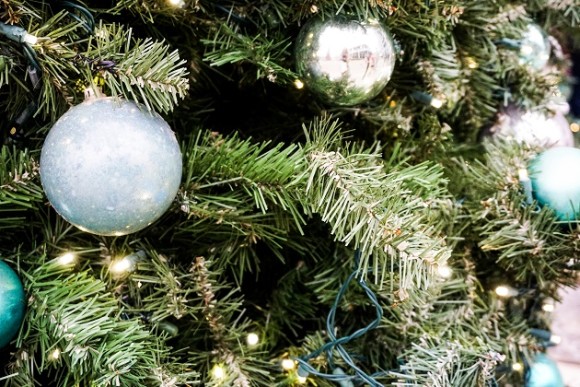 The magical drive-thru experience will open Monday – November 28, 2022, and run through December 29, 2022 (Monday – Sunday, excluding county approved holidays). 
Only passenger vehicles will be allowed. Buses, RVs, and other commercial vehicles are prohibited.
On December 9-10, the Christmas Festival will be held inside the park. This is a walk-thru event only! 
Parking is available for guests at Live Oak Landing, located at 8700 Live Oak Landing Road, Stockton, AL 36579 (shuttle available). 
This event will incorporate Christmas caroling by soloists, choirs and groups, guests will meet Santa, Mrs.Claus, the Grinch, Cindy Lou Who and an Elf too. There will be Carnival, kid's games, face painting, Uncle Joe's Rolling Petting Zoo, Balloon Art, Beignets and Hot Chocolate, Train Rides and Hayrides thru the park. 
The Christmas Festival is also a FREE event. Guests will need cash to purchase food.
The Holiday Light Show and Christmas Festival are perfect ways to end the year. 
These events are coordinated and hosted by the Baldwin County Commission's Department of Archives and History with invaluable support from Baldwin County's Purchasing, Parks, Building Maintenance, and CIS departments. 
Event sponsors include Baldwin County Legislative Delegation, Baldwin EMC, North Baldwin Utilities, and the City of Bay Minette.
For more information, contact the Baldwin County Department of Archives and History at (251) 580-2572.
See All Dates

12/04/2022

5:00 PM - 9:00 PM

12/05/2022

5:00 PM - 9:00 PM

12/06/2022

5:00 PM - 9:00 PM

12/07/2022

5:00 PM - 9:00 PM

12/08/2022

5:00 PM - 9:00 PM

12/09/2022

5:00 PM - 9:00 PM

12/10/2022

5:00 PM - 9:00 PM

12/11/2022

5:00 PM - 9:00 PM

12/12/2022

5:00 PM - 9:00 PM

12/13/2022

5:00 PM - 9:00 PM

12/14/2022

5:00 PM - 9:00 PM

12/15/2022

5:00 PM - 9:00 PM

12/16/2022

5:00 PM - 9:00 PM

12/17/2022

5:00 PM - 9:00 PM

12/18/2022

5:00 PM - 9:00 PM

12/19/2022

5:00 PM - 9:00 PM

12/20/2022

5:00 PM - 9:00 PM

12/21/2022

5:00 PM - 9:00 PM

12/22/2022

5:00 PM - 9:00 PM

12/23/2022

5:00 PM - 9:00 PM

12/24/2022

5:00 PM - 9:00 PM

12/25/2022

5:00 PM - 9:00 PM

12/26/2022

5:00 PM - 9:00 PM

12/27/2022

5:00 PM - 9:00 PM

12/28/2022

5:00 PM - 9:00 PM

12/29/2022

5:00 PM - 9:00 PM