Krewe du Kidz Parade
From: 01:00 PM to 04:00 PM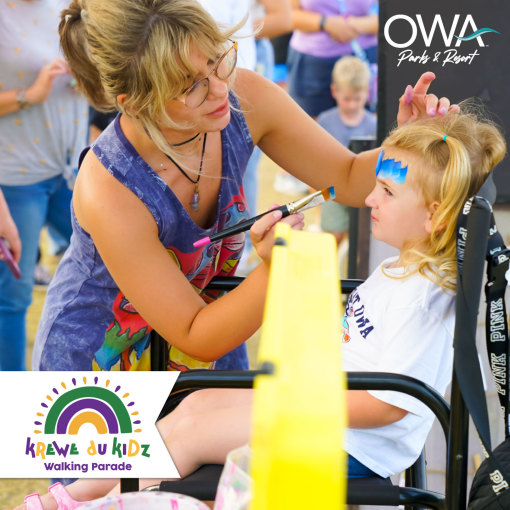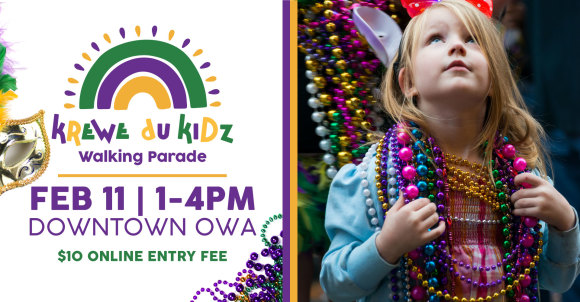 Let's kick off an epic Mardi Gras season at the second annual Krewe du Kidz Parade throughout Downtown OWA! This fantastic celebration is a walking and non-motorized vehicle parade taking place on Saturday, February 11, beginning and ending on OWA Island.

$10 online pre-registration includes an entry for a random Kidz King & Queen drawing! The Krewe du Kidz King & Queen will be announced via Facebook Live on Thursday, February 9 at noon.

Registration is required for kids aged 18 and under. All children that wish to participate must be paid for individually. Responsible adults accompanying the children during the walking parade may participate for free. However, if you would also like a t-shirt, you can also submit a registration form and pay the registration fee.
Admission:
Free to the public