Discover Tall Ship Pinta
Daily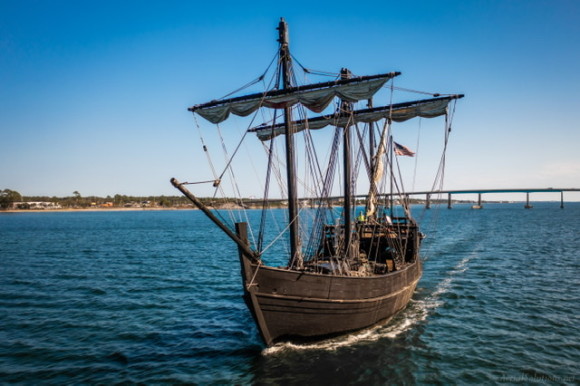 A replica of Christopher Columbus' famous ship will be open for dockside educational tours at Lulu's.
The Pinta was the first Ship to sight land in the "New World" on October 12th, 1492. The Pinta tours as a 'sailing museum' for the purpose of educating the public and school children on the 'caravel', a Portuguese ship used by Columbus and many early explorers to discover the world.
School groups and organizations wishing to schedule a 30-minute guided tour should email: [email protected] or go to our website ninapinta.org/tour.html Minimum of 15 people with no maximum. $5.00 per person.
Admission:
Self-Guided tour Prices: Adults $8.00- Seniors $7.00 (65+)- Students $6.00 (5-16) -No Reservations necessary-
See All Dates

01/26/2023

9:00 AM - 4:00 PM

01/27/2023

9:00 AM - 4:00 PM

01/28/2023

9:00 AM - 4:00 PM

01/29/2023

9:00 AM - 4:00 PM

01/30/2023

9:00 AM - 4:00 PM

01/31/2023

9:00 AM - 4:00 PM