Labor Day Car Show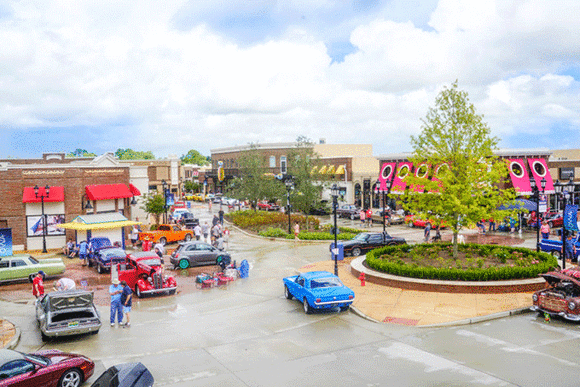 Admission:
Free admission, entry fee per car.
Returning for its third year, the OWA Labor Day Car Show is back on Saturday, Sept. 5! Cars of all makes and models will be on display throughout the Southern-style streets of Downtown OWA. With hot rods and custom builds lining the street, this car show is picture-perfect.
We'll have trophies for every single decade from 1929 to now, so be on the lookout for unique and classic cars that span the gamut. We're talking antiques, classics, customs, foreign, hot rods, rat rods, and modern autos!
Don't forget, the pedestrian-friendly Downtown OWA is an entertainment district that's always free to enter and enjoy! With dozens of beautifully crafted cars lining the streets, OWA's Labor Day Car Show is bound to have something that catches your eye!
Enjoy a day snacking and shopping, and maybe an amusement park ride or two, or submit your car for a chance to win! Decades of unique and classic cars will be setup at OWA, so don't miss out!