Al and Cathy at The Tin Top
Sunday, Oct 10, 2021 -
Sunday, Dec 12, 2021
From: 11:30 AM to 2:00 PM
The Tin Top Restaurant & Oyster Bar
6232 Bon Secour Hwy.
Bon Secour
,
AL
36511-0328
Get Directions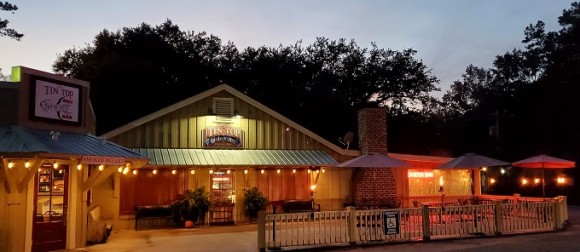 Al and Cathy are an acoustic duo that plays a variety of instruments and have one of the most diverse song lists around.
Their choice in cover songs appeals to a wide range of fans with songs by Artists such as: Led Zepplin, Janis Joplin, Jim Croce, Carol King, Johnny Cash and Little Big Town.