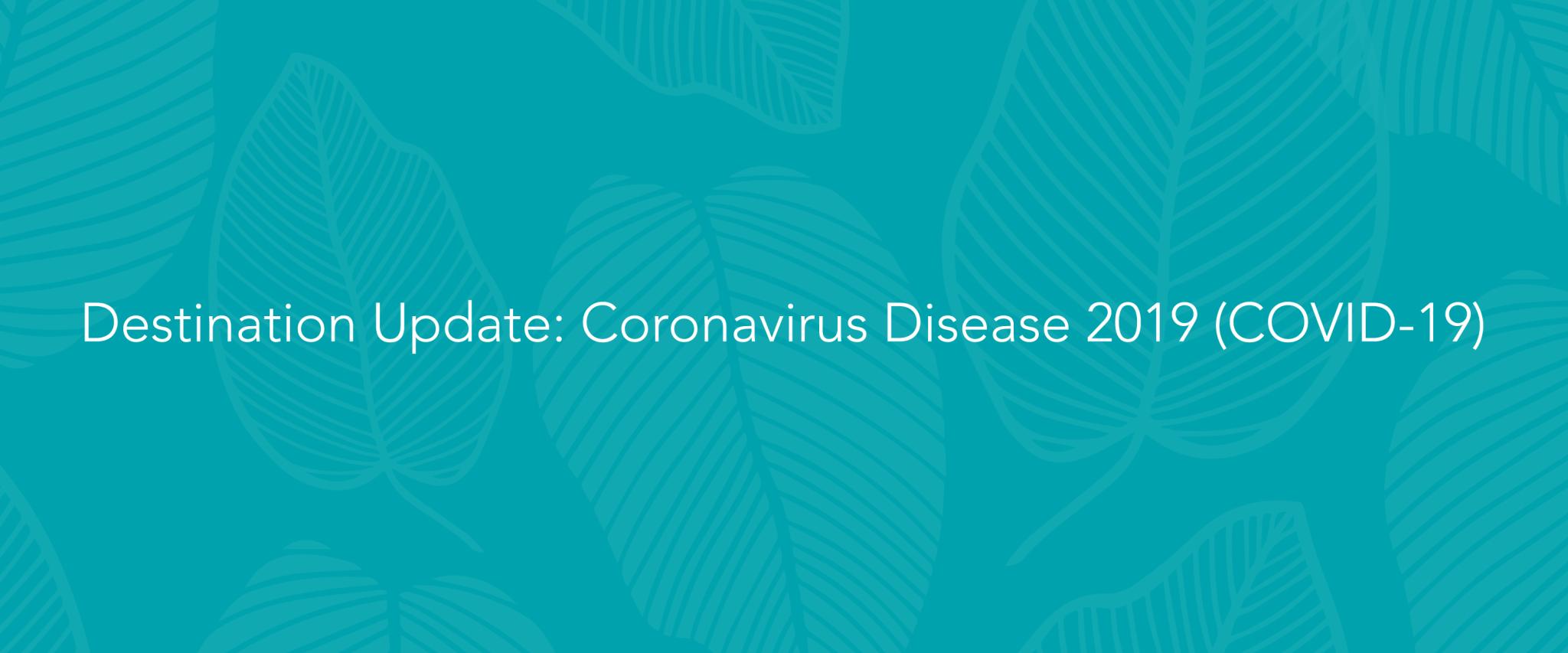 Covid-19 Coronavirus Updates for Industry Partners
Latest Update
Gulf Shores & Orange Beach Tourism is closely monitoring the evolution of coronavirus (COVID-19) by working with local, state and federal authorities. Both Gulf Shores and Orange Beach are working together with the authorities to ensure the health and well-being of both locals and visitors. Information provided is from official government sources including the CDC, Alabama Department of Public Health and/or Baldwin County Emergency Management Agency.
The CVB is advising those who contact us to adhere to their home state's guidelines, especially regarding stay-at-home orders and not traveling to other destinations to quarantine.
On May 3, Governor Kay Ivey announced that, barring a significant spike in COVID-19 cases, Alabama's COVID-19 Safer Apart public health order will end Monday, May 31, 2021, and the state of emergency will end Tuesday, July 6, 2021. 
Current Safer Apart guidelines:
Recommendations for individuals. All  individuals—and especially vulnerable persons—are encouraged to exercise personal responsibility in slowing the spread of COVID-19 by:
Maintaining six feet of separation from persons of different households
Wearing a mask or other facial covering at all times when within six feet of a person from another household
Staying home if sick
Washing hands frequently with soap and water or hand sanitizer, especially after touching frequently used items or surfaces
Refraining from touching one's face
Sneezing or coughing into a tissue, or the inside of one's elbow
Disinfecting frequently used items and surfaces as much as possible
"Vulnerable persons" means individuals 65 years and older or individuals with serious underlying health conditions, including high blood pressure, chronic lung disease, diabetes, obesity, asthma, and those whose immune system is compromised such as by chemotherapy for cancer and other conditions requiring such therapy.
Protections for employees. All employers are encouraged to take reasonable steps, where practicable as work duties permit, to protect their employees by:
Encouraging use of masks and facial coverings
Maintaining six feet of separation between employees (or, alternatively, maintaining separation between employees through an impermeable partition)
Regularly disinfecting frequently used items and surfaces
Encouraging handwashing; and preventing employees who are sick from coming into contact with other persons
Protections for customers, constituents, students, etc.  The operator of any business, government  office, postsecondary educational institution, or other establishment open to the public is encouraged to take reasonable steps, where practicable, to protect its customers, constituents, or other guests by:
Encouraging use of masks and facial coverings
Maintaining six feet of separation between persons from different households (or, alternatively, maintaining separation between such persons through an impermeable partition)
Regularly disinfecting frequently used items and surfaces
For details, reference the following document:
TRAVEL SENTIMENT RESEARCH FINDINGS
Destination Analysts has been continuously researching travel sentiment in the wake of coronavirus. View the report here to learn more about how people are feeling about travel, top travel experiences and how they expect businesses to prioritize safety during this time.
WELCOME CENTERS
Both of our welcome centers are open daily with many safety measures in place. Visit our Welcome Center page to learn more. 
Recommendations for local business
As visitors are returning to our area, GSOBT strongly recommends that industry partners be very open in communicating the cleaning and safety protocols you are implementing at your business to ensure the safety of your employees and guests. Based on traveler sentiment studies GSOBT has reviewed, visitors will want to know specifics on what lodging properties, restaurants, attractions, etc. are doing as it relates to cleanliness and health safety. Please consider detailing this information on your website, social media channels and on-site at your business, as well as training your employees to know these protocols by heart so they can quickly and confidently answer guest questions. Visit our RESOURCES page for recently issued guidelines.
Restaurant Closures & Modifications
Restaurants who have elected to close temporarily will be indicated as such on the business listing on our website. For any changes please contact, Jeff Rodewald at [email protected]. 
Business Resources
Visit our business resources  page for a complete listing of local and national resources and relief efforts.
CVB STRATEGY
Maintaining flexibility in our 2021 marketing plan is critical to our success. As we demonstrated in 2020, the ability to quickly shift focus and messaging permits us to continue marketing our destination as guest concerns and travel habits fluctuate. This Q2 marketing snapshot summarizes our second-quarter efforts.
Questions? Please contact Kim Chapman.