Agape Juices
Get Directions
Special Offers
Feeling sluggish from too much sun or the previous night's "festi ...
Valid: 09/10/2019 - 11/30/2019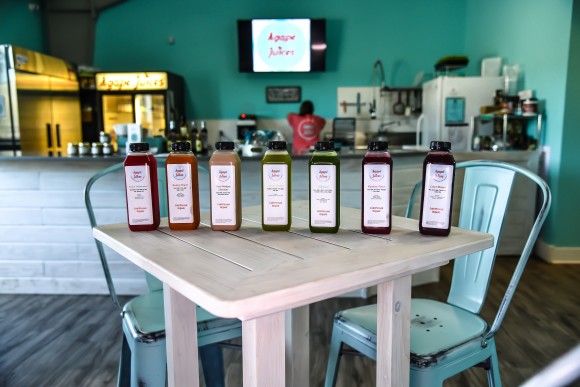 Agape Juices features cold-pressed juices, smoothies, salads, wraps and other fresh organic foods and snacks. We make our own organic almond butter and almond milk. Because pesticides and genetically modified foods (GMOs) are destroying our immune systems and overall health, we are active in making healthy juices and smoothies to allow bodies to heal naturally and function properly. Bring your friends and family to try all of the healthy, deliciousness today! You will feel the difference and your body will thank you for it.