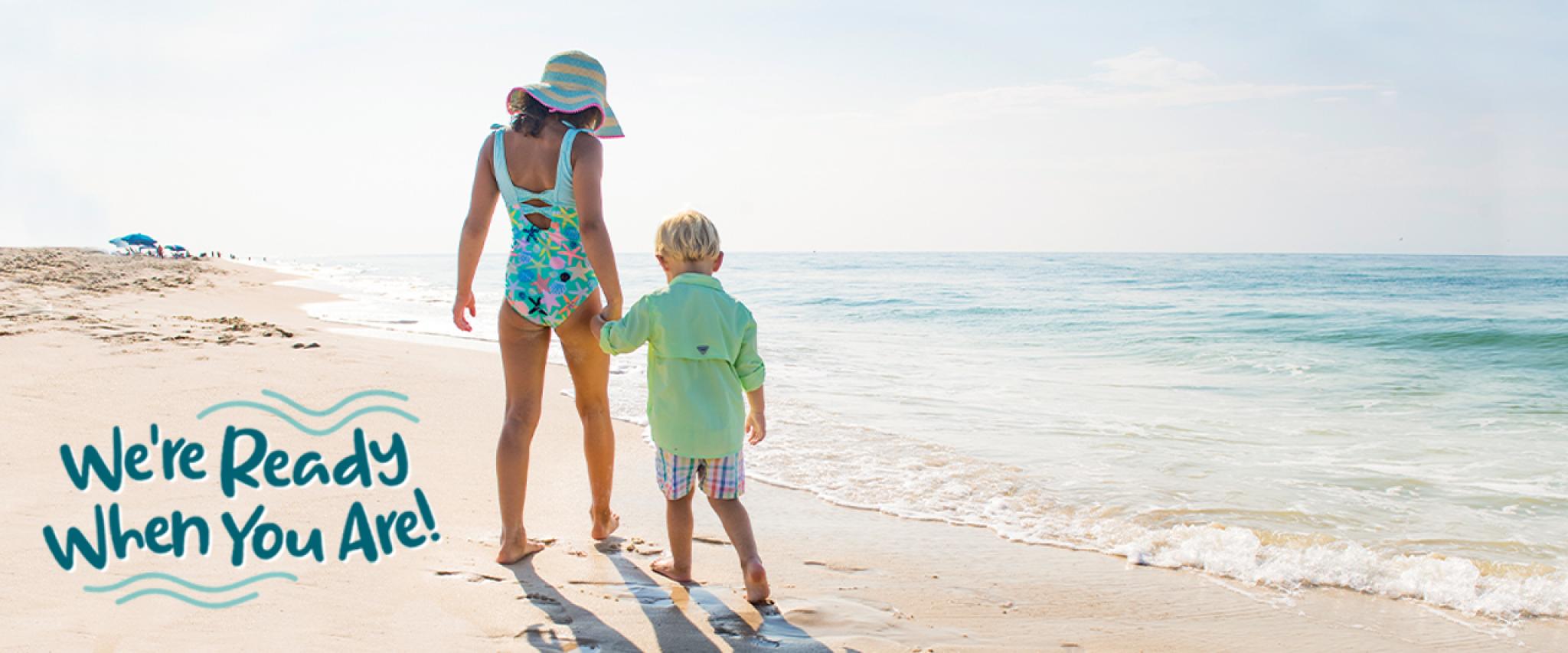 Alabama Beaches Open as of April 30
The beaches of Gulf Shores & Orange Beach are OPEN and ready to welcome you whenever you're ready
The day we have been waiting for has finally arrived – the beaches in Gulf Shores and Orange Beach are open and ready for business. Our restaurants, attractions and lodging partners are thrilled to make new memories with you and your family this year. From kayaking on the back bays and biking down a plethora of trails to sandcastle building, fishing, golfing and eating tons of seafood, there are many ways to get outside and explore a change of scenery throughout our destination. We've missed you and look forward to sunnier, sandy days with you along Alabama's shores.
We are committed to protecting the health and wellbeing of our local population as well as our guests and will abide by the guidelines set forth by our governor's most recent health order. For that reason, some businesses remain closed at this time and many have made operational changes with limited services currently available. So that you can make an informed decision about your upcoming trip, look for our "What to Expect" information found throughout our site, including the pages listed below. The state has mandated that all locals and visitors wear masks when in public. For more information on these requirements visit our Coronavirus update page. 
Sugar-white sand, beautiful Gulf waters and a warm coastal climate are just a few reasons why our beaches are the best beaches. Here are some of the most popular activities in our destination.
Not sure what you and your kids will need at the beach? Check out our guide to packing for a family beach day in Gulf Shores & Orange Beach. Katie gives us a peek inside the perfectly packed beach bag with much more than just sunscreen and a book! 
Alabama's Instagrammable Moments