Welcome Back to the Beach Winter Friends
January 8, 2014
[caption id="attachment_3025" align="alignright" width="300"]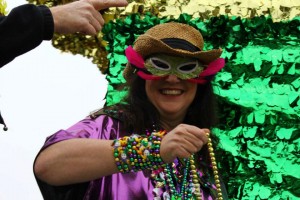 Mardi Gras parades are one of the many winter events in Gulf Shores and Orange Beach.[/caption]
Whether it's your first visit to Gulf Shores and Orange Beach or your 50th, we hope you
feel the Southern hospitality extended to you from the time you set foot in Alabama. Experience the temperate weather where a mild, sunny day is the norm and the appearance of a snowflake is a rare occurrence. Outdoor activities abound. Kayaking, fishing, hiking, golf, tennis or just walking the beach will keep you fit and stress-free during your visit.
You're never far from home when you have the camaraderie of your fellow snowbirds at state club meetings held at Gulf Shores and Orange Beach locales. The clubs boast dinners, golf and fishing outings and volunteer opportunities so you become even more connected with our beachside sister cities.
You'll find plenty of fun activities and events to fill your time. The 2014 Reese's Senior Bowl, Mardi Gras parades, Annual Alabama Lifestyles Expo, Snowbird Fest, snowbird play at the South Baldwin Community Theatre and the Orange Beach Festival of Art are just a few of the activities you may enjoy during your stay.
It's a great season along Alabama's white-sand beaches. Come, be part of it and experience a new state of community with your fellow winter visitors. Welcome to the neighborhood. We're glad you're here.