Professional Development: Four 2016 Job Resolutions to Consider
November 19, 2015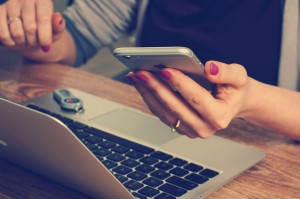 Maybe 2015 was a banner year for you in your professional life, or maybe it was less than stellar. Either way, the new year is a good time to reflect and decide where to grease the wheels to up your game in 2016. We've compiled a list of resolutions to consider when mapping out your personal professional plan for the coming year.
Increase visibility by utilizing LinkedIn. If you're considering a job change in 2016, ensure you have an updated LinkedIn profile. Eighty percent of employers search for information about potential candidates online. LinkedIn is another opportunity to tell them about yourself.
Gain a clear understanding of company goals. Your company's business objectives should be the driver in determining your plan of action for the year. When you're working together on these objectives, seeing the big picture and making progress provides a sense of accomplishment and can provide needed inspiration.
While getting up from your desk every half hour for a good stretch is a great idea, we're referring to your role in the company. Come up with your own ideas and show initiative. Go above and beyond expectations. If you consistently overperform, it won't go unnoticed.
Make 2016 the year of open communication. Resolve to return emails promptly and not leave people waiting for answers.
Do you have a professional resolution? Share it in the comment section below.