Sports and Music Fans Unite at Hangout Fest in Gulf Shores
April 15, 2016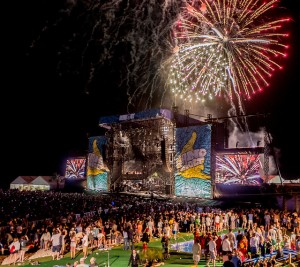 Athletes heading to the Alabama Gulf Coast for a sporting event in May should pack their dancing shoes along with their sports gear. Fans will be able to combine their love of music and sports for a good time on Alabama's sugary white-sand beaches. The Gulf Shores & Orange Beach Sports Commission is proud to support Gold sponsor The Hangout during their incredible annual music festival.
To be held May 20-22, the Hangout Music Festival will feature numerous bands playing on multiple stages that will be erected directly on the Gulf Shores public beach behind The Hangout. This is your chance to soak in some tunes and waves as you groove to some of the biggest acts in music today. The action takes place from 11 a.m. until 11 p.m. each day. This year's lineup includes The Weeknd, Alabama Shakes, Calvin Harris, Ellie Goulding and Lenny Kravitz. For a complete list of performers, head to The Hangout's website.
Along with the music, you will be able to indulge in food and fun. It's suggested you bring sunglasses, a hat, and of course, your dance moves.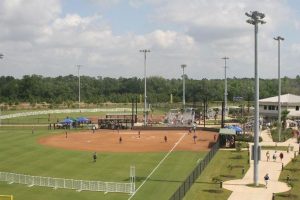 For fans, arrive early or stay after the Hangout Fest for sporting events hitting Gulf Shores and Orange Beach. Our team currently has six tournaments and championships on our schedule around that time:
Who's hanging out with the Gulf Shores & Orange Beach Sports Commission team during the Hangout Fest?