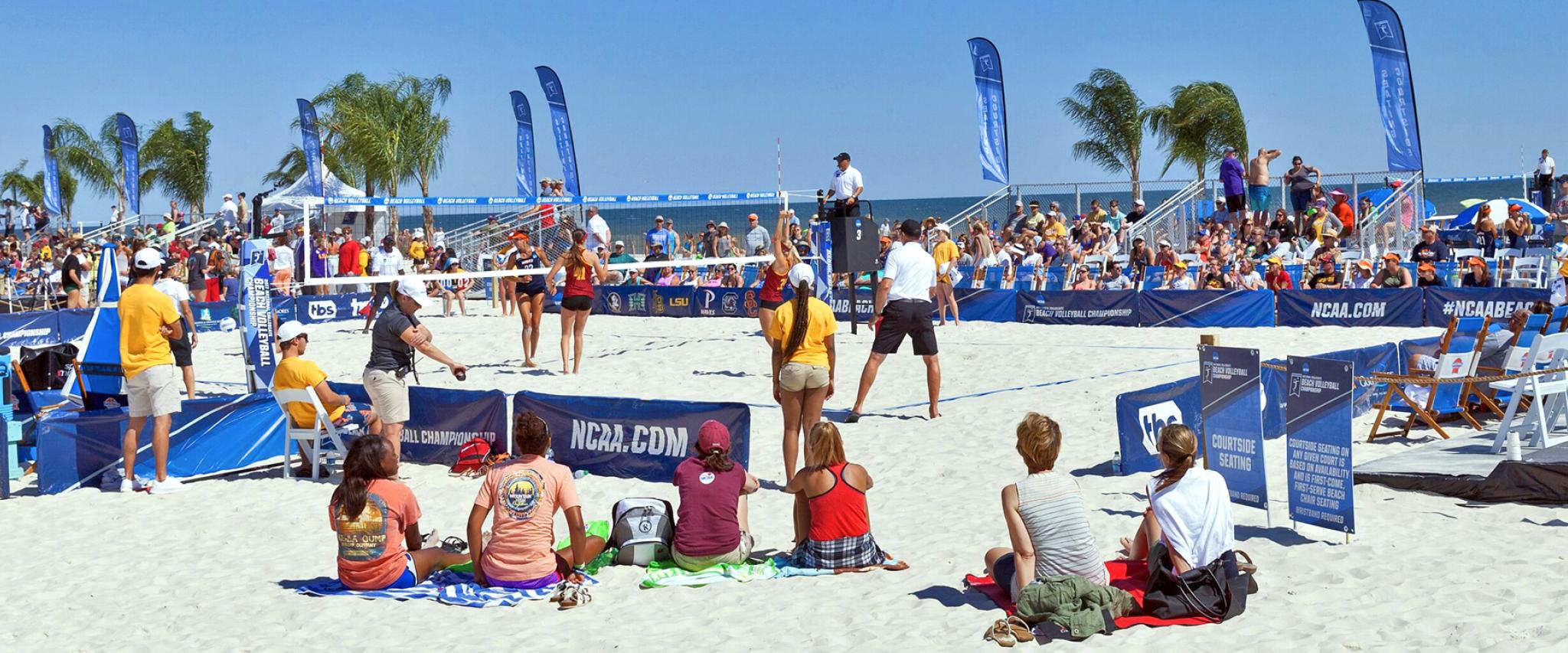 Serving Up NCAA Volleyball Thrills on Alabama's Beaches
Are you a fan of beach volleyball?
February 26, 2019
Come pick out your spot in the sugary white sand and root for your favorite NCAA team in the collegiate beach volleyball excitement. Watch dozens of talented players vie to be crowned champions as they bump, set and spike their way to the winner's circle.
With an eight-team bracket, the championship will be played in a double-elimination format. Five collegiate courts and five practice courts will be set up on the sand, as well as bleachers and sandy courtside seating. You'll enjoy all the excitement of this physically demanding sport as the serene sound of waves is mixed with cheers from the crowd and the spike of the volleyball over the net.
Plan on enjoying the competitive and thrilling matches with the gorgeous view of the Gulf of Mexico as the ultimate background. This is your chance to grab a courtside seat while you cheer on elite-level collegiate athletes with a backdrop of sand and surf. After the games are over, you can relax by the water and soak up some sun on the white-sand beaches.
Tickets are available online as well as brackets and additional championship information. Plan your trip now and be one step ahead of the game.