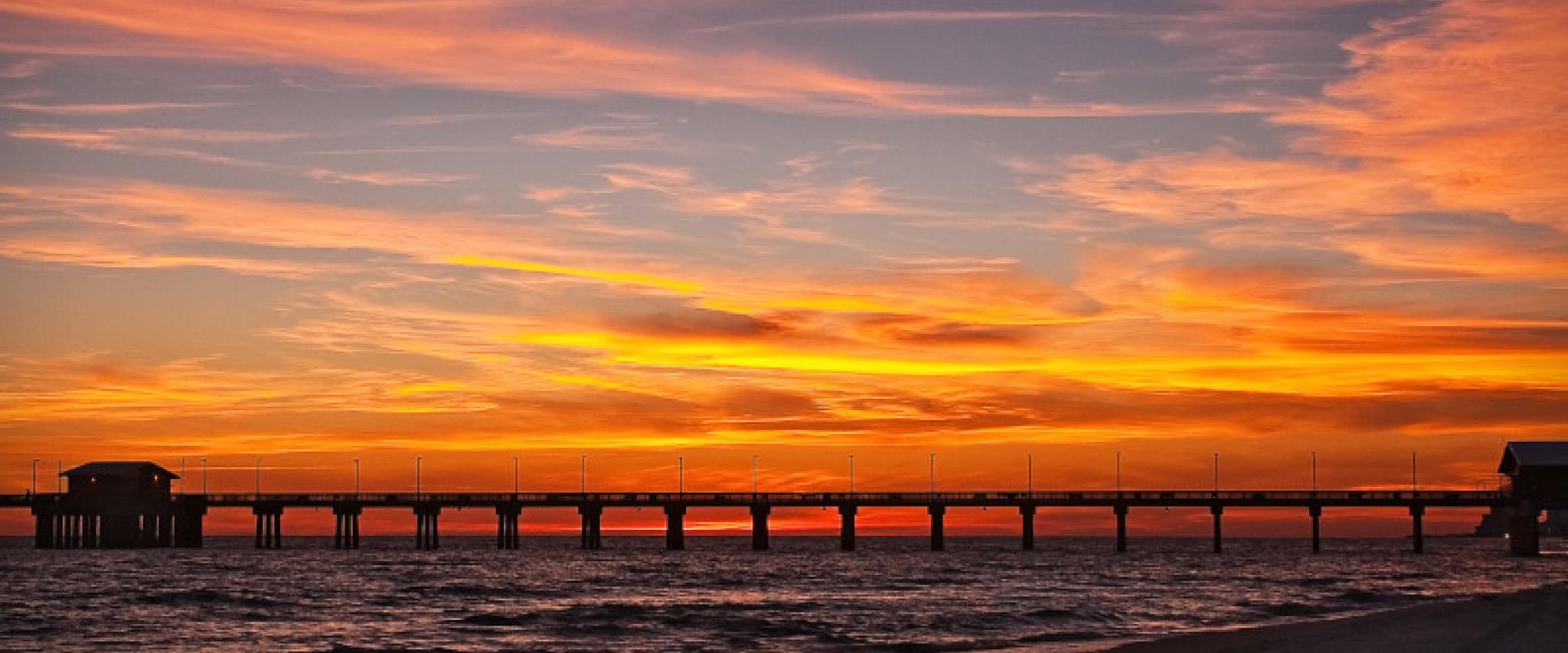 5 Reasons to Love a Winter Vacation
If you only think of Gulf Shores and Orange Beach during the summer, we've got some news for you.
September 1, 2021
The soft, white sand and clear, blue skies create the perfect place to unpack your suitcase during the winter months, too. But why? We've got the details in our top five reasons to beach it this winter.
1. Not that we want to let the cat out of the bag, but we've decided it's time to let you in on a secret. Not everyone has discovered the peace and tranquility that a winter vacation on Alabama's beaches can offer. Wide-open spaces and pristine beaches make Gulf Shores and Orange Beach the perfect place to relax and reflect. The quiet beaches are soul food for some, so bring your beach chair and a book and recharge with the waves as your background music.
2. Of course, it's widely known the winter months bring lower rates on Gulf Shores hotels and Orange Beach condos. You can find significant savings on accommodations. It's also a great time to book your "dream" property or one that you've been eager to stay at but wanted to book with a discount. If this is you, a winter beach vacation is calling your name!
3. Chat up the locals. The summer months can be hectic for those working in the service industry at your favorite beach restaurants and attractions. But winter can be a bit more laid back. Find your favorite server and ask him or her to tell you about the area. Visit spots such as Big Beach Brewing Company and toast the gentlemen and ladies leaving their work behind to enjoy a drink at their favorite watering holes. The winter months allow you the time and relaxed atmosphere to really get to know the beach and its people. It'll make your summer vacation that much more special, especially when you return to those spots and say "hello" to your favorite servers.
4. Leave behind bitter cold and snow for snow-white beaches. Mild winter weather and bright sun shining on the sand make walks on the beach that much more perfect. The salt air combined with the warm sunshine provide an invigorating day at the beach.
5. There's no shortage of events and activities to fill your days. From festivals to musical performances to Mardi Gras parades, you'll find plenty to keep you as busy as you'd like.
What are some of your favorite reasons to vacation at the beach during the winter? We'd love to know. Share them with us in the comment section below.