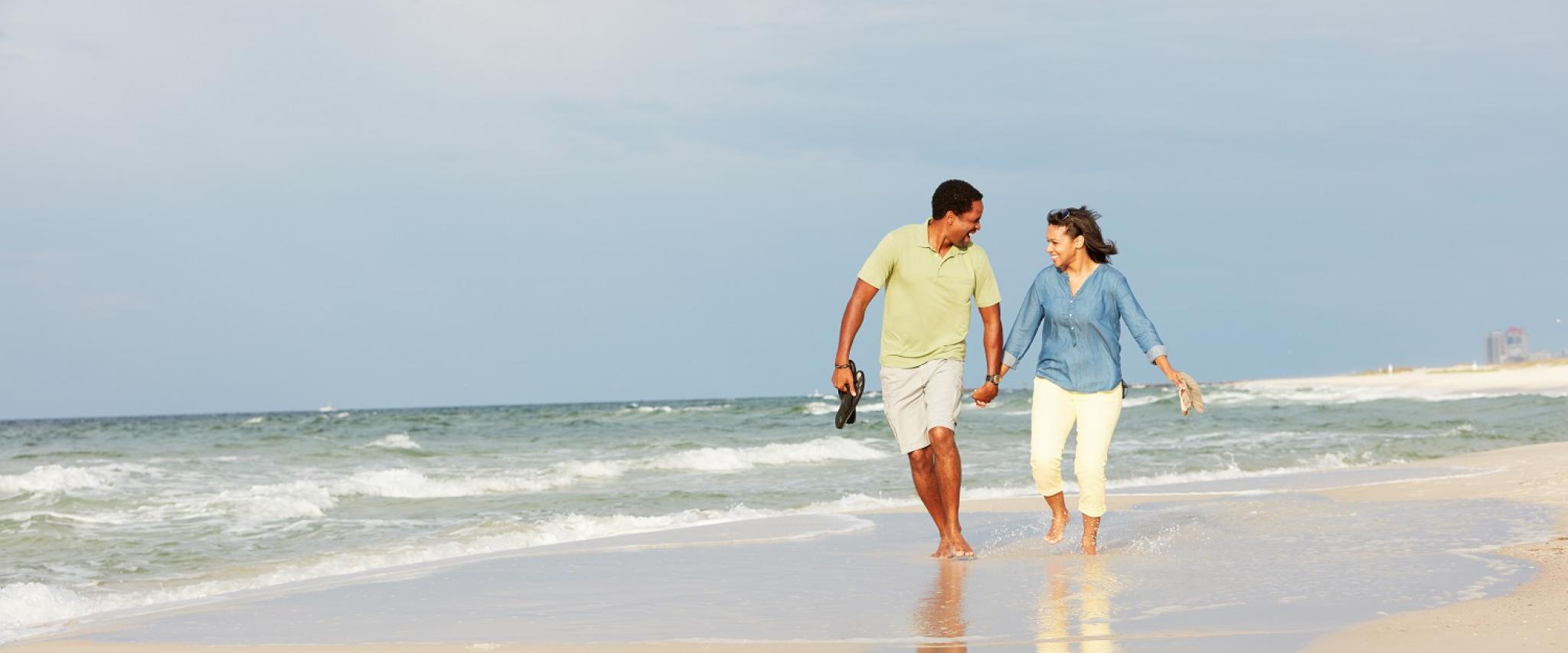 Four Activities Perfect for a Couples Getaway
When it comes to planning a getaway with your sweetheart, there are as many types of activities as there are different types of couples on Alabama's white-sand beaches.
April 30, 2021
No matter if you're adventure seekers or like your share of R&R on a balcony, you'll find the perfect mix in Gulf Shores and Orange Beach. Check out these four couples activities for your next sweetheart getaway.
1.) Experience the thrill of an Orange Beach Cat Boat tour. These unique watercrafts are low to the water and feature side-by-side seats and a one-of-a-kind experience in Orange Beach. Man your own boat and cruise through the Intracoastal Waterway or down Ole River and take in the grand beach houses on Ono Island. It's a fun and thrilling way to explore nature, marine life and the waters of Orange Beach.
2.) Do something different! Get your hands dirty with a lesson at the pottery wheel with a local artisan at the Coastal Art Center's Clay Studio. Take home your own handmade souvenir to commemorate your vacation and the memories made in Gulf Shores and Orange Beach.
3.) There are few things more perfect for a couples getaway than a sunset cruise or sail. Choose a traditional dolphin cruise or a sunset sail aboard Wild Hearts, a 53-foot, open-ocean catamaran. When the captain turns the motors off and you're fully under sail, the quiet of the water and breeze sets the tone for a relaxing evening afloat. 
Bonus: Surely you won't forget to do this activity, but just in case, we're going to remind you. Complete your couples getaway with a sunset (or sunrise) stroll on Alabama's white-sand beaches. Take time to reflect and soak up the scenery.