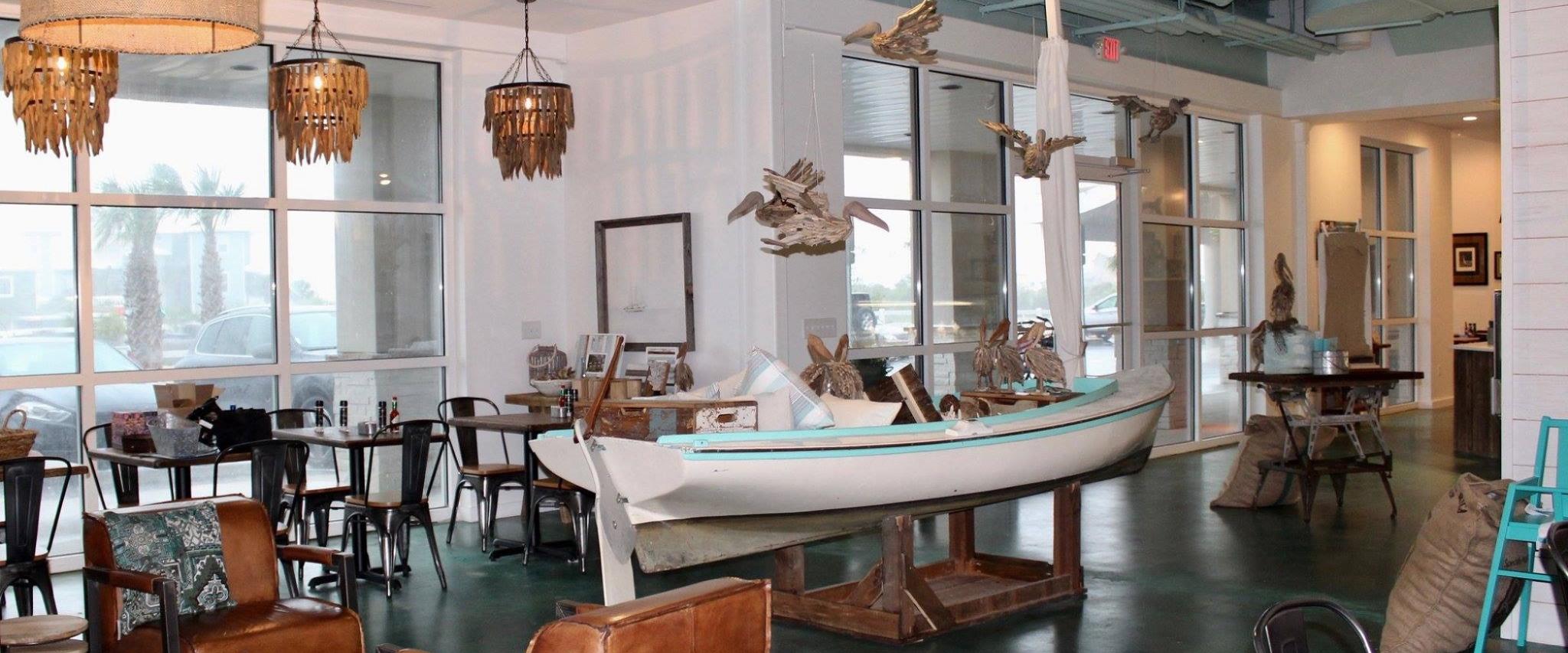 7 Unique Breakfast Spots in Gulf Shores and Orange Beach
Who said breakfast had to be boring? Toss the bowl of cereal and tempt your taste buds at one of these seven unique breakfast spots in Gulf Shores and Orange Beach, Alabama.
February 15, 2018
1- Sassy Bass Crazy Donuts

When you have a sweet tooth but want some protein, too, please your palate at Sassy Bass Crazy Donuts. This one-of-a-kind Gulf Shores restaurant offers the best of both worlds: sweet and savory. Order the Full Monty for a grilled egg, breakfast ham and hollandaise sauce served on top of a delicious donut. If bacon is your thing, choose the Hangover donut – it comes topped with candied Applewood bacon bits, a fried egg and melted cheddar cheese. The Vittles donut is piled high with thin-sliced grilled steak, a fried egg, caramelized onions and gooey cheese whiz. If you're around for lunch, stop by and order up one of their donut burgers. Yes, donut burgers!
2- The Ruby Slipper Café

Once you start at The Ruby Slipper Café, you can't stop. This delish breakfast, brunch and lunch place will earn a spot as a staple restaurant on your vacation list. If you've never had a benedict on a biscuit, you're missing out. Pull up a chair and order the Peacemaker, a selection that allows you to order two different benedicts to satisfy your taste buds and curiosity. For those who want a seafood fix for breakfast, try the Shrimp Boogaloo Benedict. It's piled high with Gulf shrimp, pork tasso and Creole tomato sauce served over a fried green tomato and two poached eggs. Add a side of Pig Candy Bacon and your breakfast will be complete.
3- Café Beignet

You don't have to go to New Orleans to get great beignets. You can find them in Gulf Shores and in Orange Beach at the Café Beignet locations. These powdery confections are perfect for a mid-morning sugar rush. Order up the traditional variety, coated in powdered sugar, or try them filled with vanilla pudding and topped with chocolate syrup.
4- City Donut

When it comes to sugar-laden confections, City Donut in Orange Beach takes their job seriously. The folks at City Donut work throughout the night to serve made-from-scratch donuts every morning. No matter if you're a yeast donut lover or a cake donut enthusiast, you can get your fair share at City Donut. Disclaimer: You'll need to arrive early! These donuts are so fresh that once they are out for the day, they are out. Literally. The shop closes when the last donut is sold, and it's usually early in the day.
5- The Southern Grind Coffee House

The Southern Grind Coffee House at Indigo & as well as within The Wharf is one of those places you could probably stay for hours. From the calm and chic beachy décor to the delish eats available on the menu, this breakfast spot is nothing if not unique. Owner Jim McPhillips cooks up mouthwatering breakfast items every morning and offers a different special every day. If you're lucky, you'll be treated to Jim's signature White Chocolate and Strawberry Belgian Waffle. Other scrumptious selections include the Avocado Egg Melt and the Jalapeno Potato Scramble.
6- Brick & Spoon

Start your beach day with unique meals prepared with a Southern flair and a specialty coffee or even an eye-opening cocktail. (Big Spoon Bloody Mary anyone?) Breakfast goodies include Biscuits for Two, Bananas in Pajamas (crispy banana eggrolls with foster sauce), Brioche French Toast, a Killer Creole Omelet, a Trucker's Breakfast (eggs, bacon, pancake, biscuit and fire-roasted corn grits) and so many other choices. Brick & Spoon is open seven days a week and has great kid's menu options for the little ones.
7- Island Pancake House

Famous for huge, fluffy pancakes and yummy waffles in fabulous flavors like cheesecake and chocolate chip, Island Pancake House is a staple in breakfast eats in Gulf Shores. Located onsite at Best Western on the Beach, it's hard to beat the views while fueling up for the day. There are kid's and senior menus available upon request, and you can also grab a quick bite for lunch.

When it comes to a breakfast you'll never forget, these places have got you covered. Get the best breakfast in Gulf Shores & Orange Beach before you head back home by trying one of these top spots! 
If you're looking for more restaurant and dining ideas in the area, check out our full list of restaurants for a wider array of options!