Cheers! The Wharf Uncorked is Set for Sept. 13-15, 2018
July 19, 2018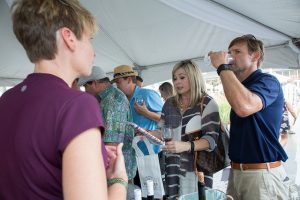 For the fifth year in a row, wine enthusiasts are gathering in Orange Beach for The Wharf Uncorked Wine & Culinary Event, one of the largest food and wine festivals on the Alabama Gulf Coast. This three-day fundraiser for Make-A-Wish Alabama will combine fabulous wines, delicious food, live music and endless entertainment Sept. 13–15.
The Wharf Uncorked will feature more than 100 different labels, including imported, domestic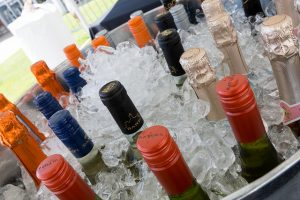 and regional wines. Looking for something other than wine? Enjoy a wide selection of craft beers from regional breweries and a variety of distilled choices.
Some of the Gulf Coast's top chefs have been invited to showcase their skills for cooking demos, food tastings, cookbook signings and cooking competitions. Local and regional chefs will be onsite providing culinary masterpieces paired with fine wines. Together, local and celebrity chefs will be present for the VIP Kickoff, Chef Showdown, Local Wine Dinners and Grand Tasting.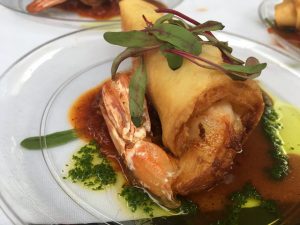 The VIP Kickoff and Chef Showdown is the opening event for The Wharf Uncorked on Thursday, Sept. 13. Located on Main Street, spectators will be able to cheer on three local chefs competing for the Chef Showdown. Ticket holders can enjoy an open bar, a wine pull benefiting Make-A-Wish Alabama, and a silent auction preview.
Local wine dinners will take place along Alabama's beaches on Friday, Sept. 14 at participating restaurants. Chefs will prepare dinner menus and signature wine pairings. Guests interested in attending these wine dinners can make reservations directly with the restaurant of their choice.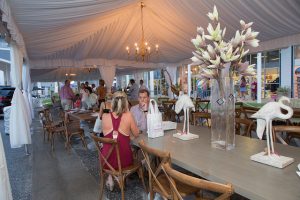 The Grand Tasting is Saturday, Sept. 15, on Main Street and Wharf Parkway. Samples of food, wine, beer and spirits will be offered by vendors lining the streets. Guests can vote for their favorite chef who will be competing for an automatic Elite Qualifier for the World Food Championships taking place in November at The Wharf. The Grand Tasting will include a silent auction benefiting Make-A-Wish Alabama, yacht walk, sampling from restaurants and so much more, including cooking demonstrations from celebrity chefs.
The night will end with a closing ceremony and awards. Make plans to attend and prepare to be wined, dined and entertained at The Wharf Uncorked Sept. 13–15. Tickets can be purchased online at early bird rates or onsite the day of the event.