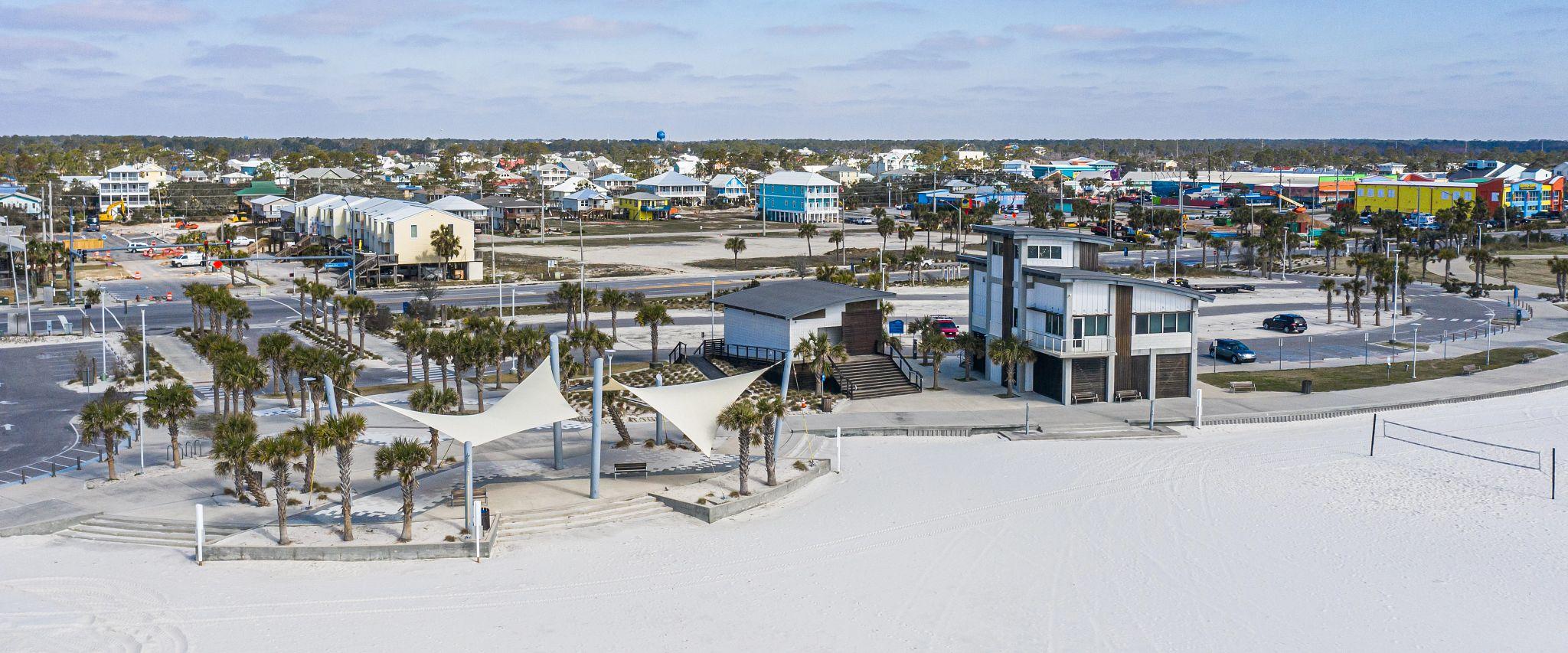 3-Day Tween and Teen-Approved Family-Fun Itinerary in Gulf Shores and Orange Beach
As the mom of four kids of different ages and diverse interests, vacations can be tough.
June 24, 2021
Thankfully, Gulf Shores and Orange Beach have enough fun activities that the entire crew enjoys – so I don't have to listen to the familiar whine… "Mooooom – I'm bored."
If you're planning a trip to the beach with your family, here's my own three-day itinerary jam-packed with tween and teen-approved activities! There are so many fun things to do in Gulf Shores that it's hard to pick just these. 
Afternoon Activity: Alabama Gulf Coast Zoo
If your family is like mine, everyone will enjoy an afternoon at the Alabama Gulf Coast Zoo (six miles from the beach) watching lemurs, lions, kangaroos, giraffes, and more! Don't forget to sign up for an Animal Encounter for an up-close and personal experience with your choice of lemurs, sloths, or baby kangaroos!
Dinner: Pizza at Sauced
All teens approve of pizza, right? Mine do! After the zoo, stop at Sauced for a dine-in, or get pizza-to-go and head back to the beach for an evening of sunset watching. Sauced has some excellent to-go bundles, so make sure you take a look if you're getting take-out!
Evening Activity: Explore The Wharf in Orange Beach
If you're up for more excitement, head to The Wharf. My crew enjoyed the freedom of exploring this entertainment mecca. There are lots of fun things to do here, including a giant Ferris wheel, shopping, ice cream, axe throwing, and a free laser light experience called SPECTRA, nightly at 8, 8:30, and 9 p.m. 
Afternoon Activity: The Park & Shopping at OWA 
Featuring 23 rides on 520 acres, The Park at OWA has a little something for all types of adventurers, including roller coasters, kids' rides, and more. We found it to be the perfect spot for our family of four tweens and teens to get their adrenaline rush for the day. 
If your kids enjoy shopping, they'll also like to explore the independently owned and operated stores at OWA. Parents: The over-21 crew in my family definitely recommends a stop at Murder Creek Distillery, where you can sample every flavor of moonshine they sell for only $1 each!
Dinner: Choose your own at OWA
There are so many delicious options for dinner at OWA. We recommend the Groovy Goat, Sassy Bass Amazin' Grill, or Paula Deen's Family Kitchen.
Evening Activity: Legends in Concert
After dinner, take in a Legends in Concert tribute show. Our kids thought listening to musical icons Frank Sinatra, Elvis Presley, Cher, Lady Gaga, and more was pretty funny! Legends puts on a great show, and our family agrees, you won't be disappointed. 
Afternoon Activity: Boating
Spend the afternoon on a pontoon boat rental from Flora-Bama Marina & Watersports! If a pontoon isn't for you, the marina also rents jet skis for an afternoon of excitement. (But it's harder to take charcuterie on a jet ski – and you definitely don't want to miss that charcuterie!)
Dinner: Flora-Bama Ole River Grill
Since you're already down at the Alabama/Florida state line, you may as well stop in at the Flora-Bama Ole River Grill and enjoy a delicious dinner on its open-air waterfront deck. 
Evening Activity: Sunset stroll on the beach
If this is your last night in Gulf Shores and Orange Beach, make sure to take in one last sunset with an evening stroll on the beach!
With so many amazing things to do in Gulf Shores, you might have to come back to get all done! I hope you're inspired to have the best family vacation possible with your tweens and teens. My tip for you is to invite them to help you plan. Everyone likes to have a little input, and it can create a much happier experience.