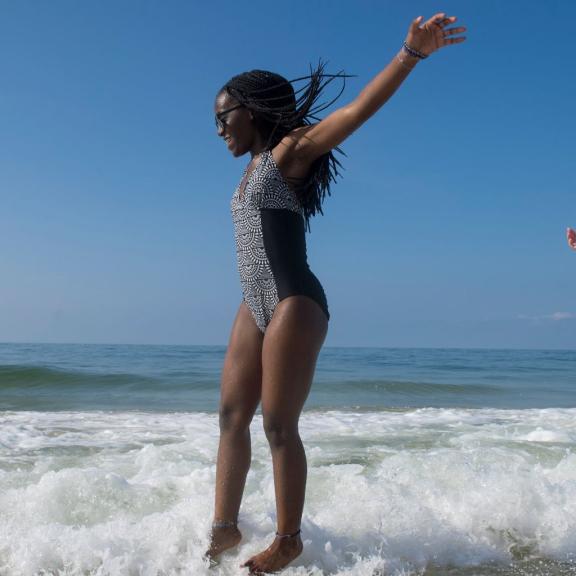 Things to Do During
Memorial Day Weekend in Gulf Shores & Orange Beach
If you are heading to Gulf Shores & Orange Beach during Memorial Day Weekend, check out our list of things to do during your stay at the beach. 
February 22, 2022
Every Memorial Day, families make their annual trip to Alabama's white-sand beaches to kick off their summer in Gulf Shores and Orange Beach. Before you make a break for the beach, check out these 5 activities to add to your fun-in-the-sun holiday vacation agenda.
Embark on a Dolphin Cruise
What better way to explore the Gulf Coast waters and celebrate the long Memorial Day weekend aboard a boat or kayak searching for dolphins? You'll be able to see these friendly creatures and learn about their habitat and behaviors from your guide. Dolphin cruises are great fun for couples, families and solo travelers.
Go for a Run in Gulf State Park
May is the ideal time of year to experience the natural beauty of the Alabama Gulf Coast, and the Paradise Island 5K is the perfect way to do just that. This annual race takes place Sunday, May 29 in Gulf State Park and allows runners to explore the area while getting a workout in.
Ready to start planning your Memorial Day weekend at the beach? Book your holiday weekend trip early for the best lodging options.