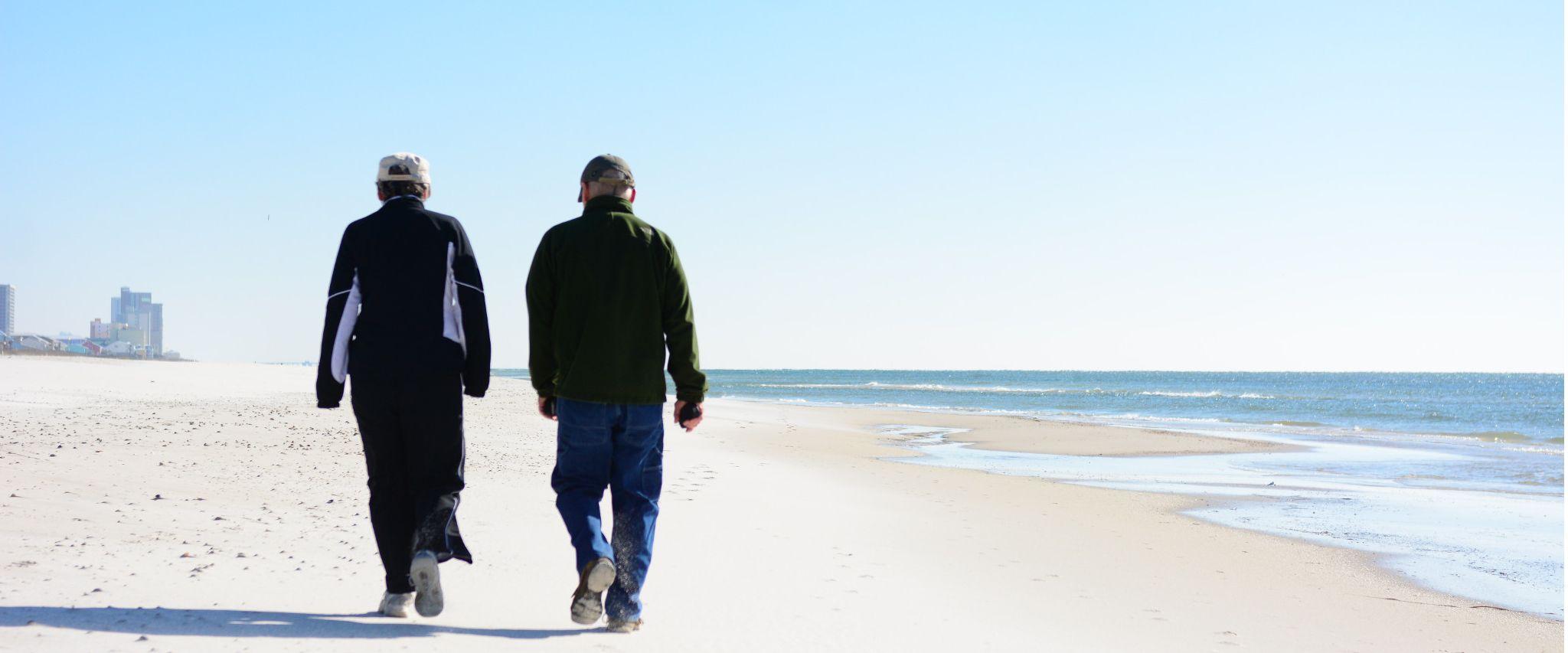 Seven Ways To Enjoy Alabama's Beaches as a Snowbird
If you prefer sand to snowflakes, you may join the thousands of northern visitors who fly south for the winter to make a warmer nest on the Alabama Gulf Coast.
October 11, 2021
Here are some tips to make 2021/2022 your highest-rated snowbird vacation yet.
Snowbird season is a favorite across the area as lodging rates fall, the weather cools (but not too much), and the peak season crowds thin to their lowest numbers of the year. Of course, you can't discount the thousands of long-term visitors who descend upon the area looking to spend their winter in warm and welcoming conditions. 
If you're flying south for the winter, you may wonder how to make 2022 your best snowbird spectacular yet. It's easier than you think! Follow this helpful guide for the best ways to enjoy the beach as a snowbird in Gulf Shores and Orange Beach. 
Here Are 7 Different Things To Consider When Visiting Gulf Shores & Orange Beach as a Snowbird!
5. SNAG A WINTER DEAL
We love our snowbirds on the Alabama Gulf Coast, and we welcome them eagerly each year with a variety of can't-miss winter deals on affordable accommodations in the area. From private beachfront homes to luxury condos to convenient campground sites, our off-season rates make it easier than ever to spend the colder months in balmy beach bliss (on your time and your wallet.)
6. VISIT THE WELCOME CENTER
Our Orange Beach and Gulf Shores Welcome Centers are your one-stop-shop for all things Alabama Gulf Coast. The friendly, helpful, and local staff are onsite seven days per week to help you navigate our shelves of rack cards and brochures, offer helpful area maps, and even supply you with coupons and discounts on some of the best local attractions and restaurants. And, you can't miss our annual Welcome Center Series with great guest speakers from attractions and civic groups.  
7. JOIN OUR E-NEWSLETTER
eTidings, our shore-inspired newsletter, sends the latest info on your favorite beach destination to your inbox each and every month. Subscribe to receive helpful tips on vacation planning, inspirational area videos, info on local spots and attractions, and everything else you need to know to plan your most spectacular snowbird season yet.