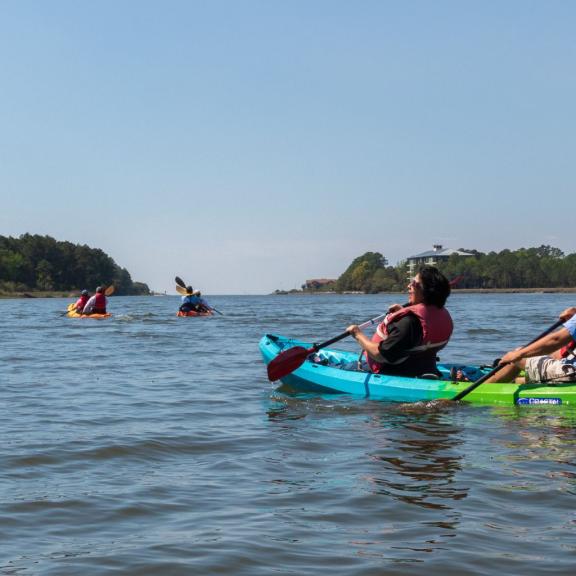 5 Signature Experiences for Meeting Attendees
Gulf Shores & Orange Beach
May 31, 2022
Unique, hands-on adventures delve deep into the history, culture, nature, and cuisine of our area. Choose one, several, or all to make your group's visit unforgettable.
Treat your team to an intimate, upscale, one-of-a-kind dining experience. This multi-course tasting event features information and expert preparation by Chef David Pan.
Experience first-hand the unique biodiversity of the coastal region on a journey of discovery along Gulf State Park's 1,540-foot pier. Expert naturalists from the Gulf State Park Nature Center will familiarize you with the pier, marine wildlife, and conservation efforts of the park.
No matter the adventure you choose, your team is guaranteed to have a unique and unforgettable experience during your visit to the Alabama Gulf Coast. 
Check out more unique experiences like these in Gulf Shores and Orange Beach!