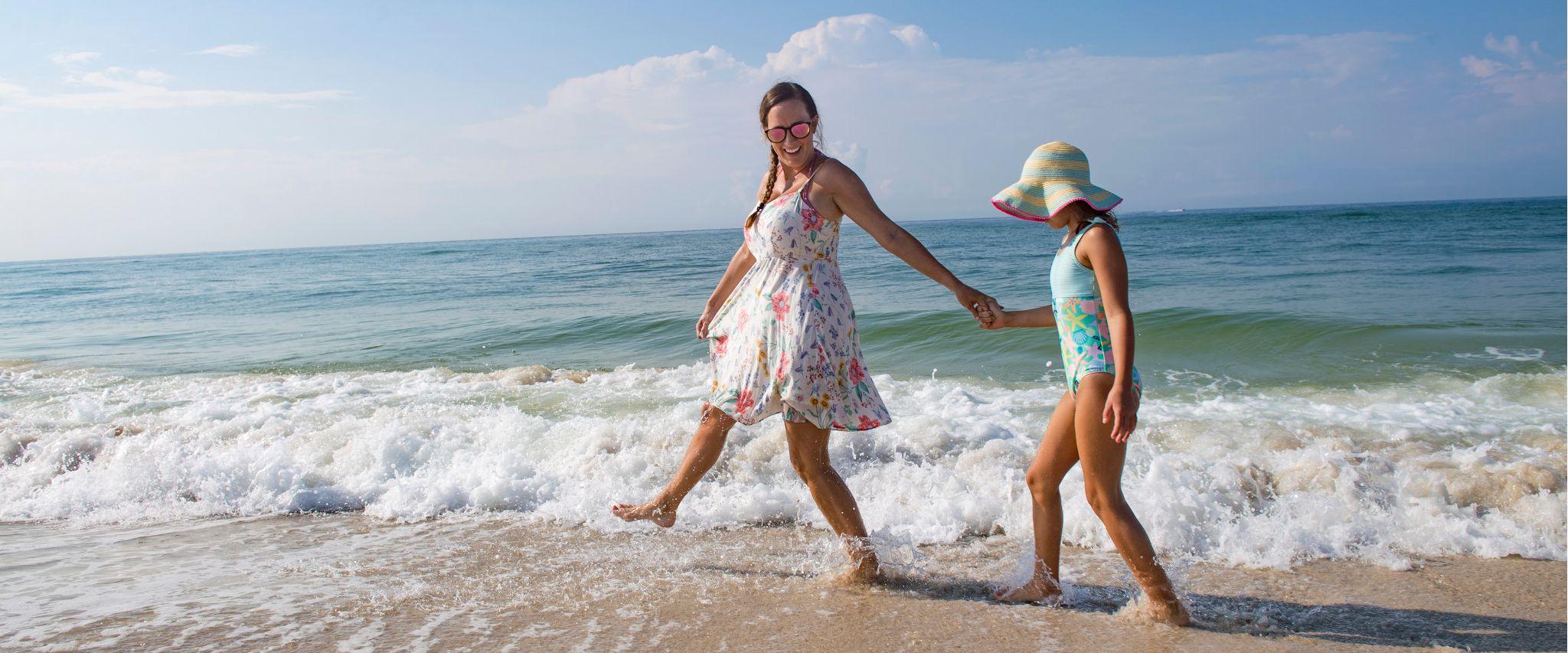 How to have an Eggs-traordinary Easter on Alabama's Beaches
Hippity-Hop on over to Gulf Shores and Orange Beach this April for an Easter holiday like you've never had.
December 27, 2019
Easter is about celebrating with the ones you love, so spending it in the place known for being a family-friendly stretch of paradise seems pretty perfect. 
There are plenty of ways to get in on the Easter action; we're talking egg hunts, delicious Easter meals, moving Easter services, and more. Even the Easter bunny spends his holiday here, and you'll have plenty of chances to meet him! If you're looking for a new way to celebrate the day, here are some tips on how to have an eggs-traordinary Easter on the Alabama Gulf Coast.
Have a Sandy Egg Hunt
Peter Cottontail can find you here at the beach, too! It's a great spot for a family Easter egg expedition. You may even stumble across a sand crab while you're hunting! Just be sure to look well and collect all your eggs when you're done.
Meet the Easter Bunny
You'll have many chances to meet the big bunny himself. On April 11, head over to the Erie Meyer Civic Center to enjoy a traditional southern breakfast (eggs, sausage, bacon, and pancakes) before taking a picture with the Easter Bunny. It starts at 8 a.m., and the first 50 kids will receive their picture free! Tickets are $5 at the door, children under 3 free. 
You can also catch the Easter bunny at LuLu's Easter Egg Dash. LuLu Buffet's famed restaurant has a meet-and-greet with him every year, followed by a fun egg hunt right on LuLu's beach. All eggs contain special prizes (race for the best ones), and the hunts are divided by age groups so there's fun for all! This year's dash will be held on April 12 at 1 p.m. 
If you want to see something truly unique, head over to the Flora-Bama at noon on Saturday, April 11, for their annual Easter Egg Hunt. Enjoy kids' crafts and face painting until the beach hunt begins at 2 p.m. The best part? The Easter Bunny will skydive onto the beach shortly after! Bring your own bucket and camera for a bunny photo op.
Enjoy a Delicious Easter Brunch
All that egg hunting can really work up an appetite! If you don't want to spend time cooking (or cleaning), head out for a delicious Easter brunch at a variety of restaurants. Coast Restaurant & Sushi Bar, Cobalt and Voyager's will all have an Easter brunch complete with traditional favorites like benedicts, ham, and all the fixings. 
If you'd rather have an intimate Easter meal with your family, make rental reservations at a beach house or condo. Both options typically have fully equipped kitchens and plenty of space to cook a holiday meal. You'll have no problem finding a variety of grocery stores, markets, and other food purveyors to get you everything you'll need to make an eggs-traordinary Easter feast!
Attend a Beachside Service
Imagine an Easter service with your feet in the sand and your eyes on the water. The Flora-Bama Lounge & Package has an Easter service from their backyard beach every year. Join them on April 12 to celebrate the reason for the day.
Keep an eye on our holiday events calendar for even more fun Easter events and book a place to stay!