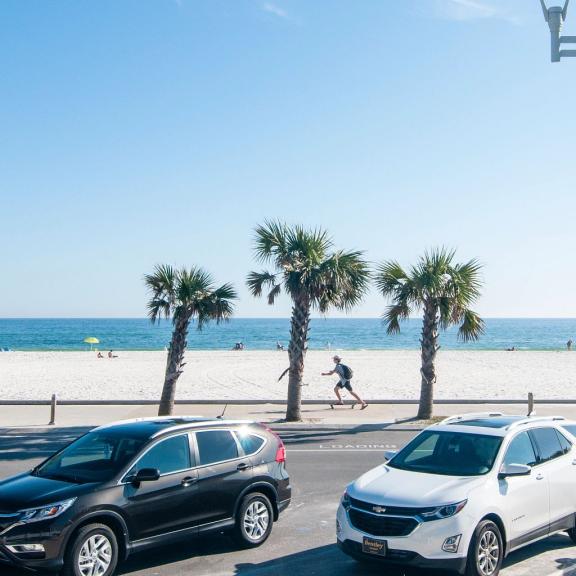 A Midwest Road  Trip to Explore Alabama's Beaches
In Gulf Shores & Orange Beach
Planning a midwest road trip to Gulf Shores? Check out Theresa Goodrich's insights on all of the great stops to make on your way to the coast!
November 12, 2021
When the air smells like pumpkin spice and bonfires, Midwesterners start dreaming of taking trips to a destination with a ton of sun and sand. We love our changing seasons, but anticipating months of snow, ice, and other blistery conditions are enough to make us long for a southern getaway.
 
The neighboring beach towns of Gulf Shores and Orange Beach on Alabama's coast are an ideal spot for a balmy escape, and driving makes the trek itself into a vacation. If you're thinking of your own respite to a place where shorts and flip flops replace parkas and snow boots, extend your road trip with these must-see spots highlighting history and culture.