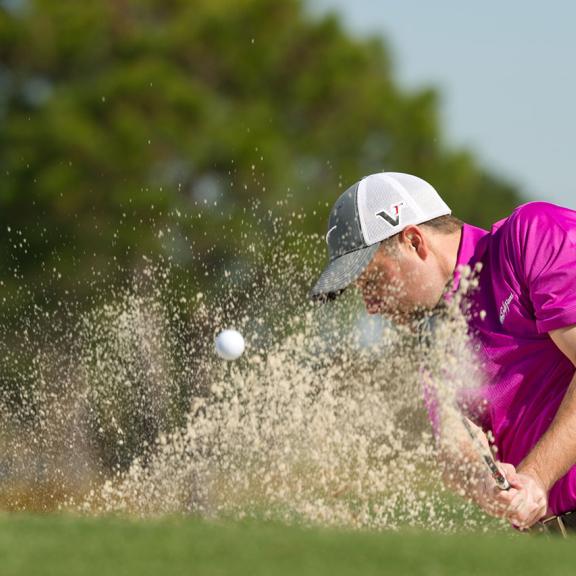 Enjoy Golf Day and Night at ONE Club Gulf Shores
Have you ever contemplated playing golf at night? While we can all enjoy a plethora of awesome courses on the Alabama Gulf Coast, there is only one place that you can truly enjoy golf day and night.
September 30, 2020
Head to ONE Club Gulf Shores to enjoy the amazing experience of "Glow Golf," while also experiencing an epic course throughout the daylight hours.
Delicious Cuisine and Creative Cocktails at 45 Restaurant and Bar
Following a day playing the ONE Club course, head inside to experience 45 Restaurant and Bar to indulge in a full-service restaurant while admiring the breathtaking views across the 9th hole and beyond.
From flatbread pizza to double eagle wrap, the menu offers an eclectic cuisine for everyone to enjoy. A list of specialty cocktails will likely keep you intrigued for a while as you decide whether to opt for "The Big Easy" or "The Caddy Shack." 
Pickleball and More
A trip to ONE Club is all about unique and trendy experiences. While you may be entertained by the thought of playing golf in the dark, how about enjoying a game of pickleball? It's another fun outdoor sport the whole family will enjoy. Visiting ONE Club allows you to take advantage of the onsite starter kits available in the Pro Shop, too.
For guests who choose to take advantage of the onsite vacation rentals, there are an abundance of other amenities available such as a volleyball court, luxury outdoor pool and cabanas. A collection of quirky indoor and outdoor games including bocce, corn hole, golf chippo, horseshoes and more are also available for those that want to try new experiences.
5 Tips for Visiting ONE Club
Every week ONE Club offers a unique "golf after hours" experience, ranging from Sunset Golf to Glow Golf.
Stay onsite at ONE Club's vacation rentals to take full advantage of the indoor and outdoor amenities available.
Don't forget to indulge in a cocktail (or two) before leaving 45 Restaurant and Bar. Alternatively, consider heading for Sunday brunch between 10 a.m. and 2 p.m. before testing your skills on the course.
Get ready for the ultimate golfing experience by playing the "Best 45 Holes in Golf."
ONE Club's nine-hole course may be short, but don't let the length of the course fool you – it's a unique challenge and accuracy with your tee shorts is critical.
To stay up-to-date on golf news from the Alabama Gulf Coast, subscribe to our golf newsletter.